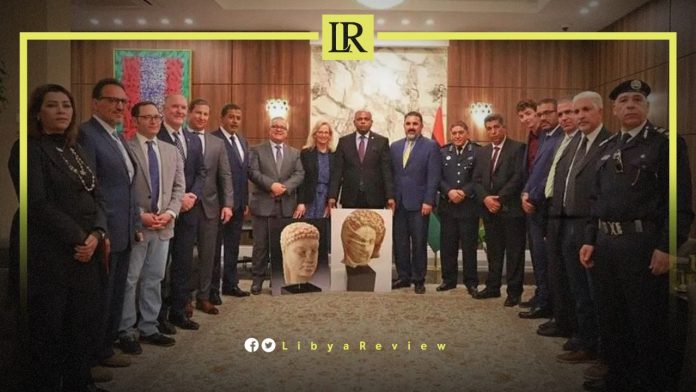 A European Union (EU) delegation to Libya confirmed its support for the return of a number of looted artefacts.
It stated that at the forefront of these pieces is the "bust of a veiled woman", which dates back to 350 BC, in addition to a bust of a bearded man.
The EU mission added that the return of these valuable statues comes as part of joint efforts between the Libyan authorities, and international partners.
It noted that the EU is funding an anti-corruption project to be implemented jointly by the United Nations Office on Drugs and Crime (UNODC), and the United Nations Interregional Crime and Justice Research Institute (UNICRI).
Through this project, UNICRI is working to recover assets linked to acts of corruption.
The mission affirmed the European Union's support for the establishment of the Libyan Asset Recovery and Management Office (LARMO). It indicated that it is the first office of its kind in the region, and aims to enhance the ability to track and manage assets, and strengthen effective cooperation with countries where Libyan assets are located.
Notably, antiquities thieves and illegal dealers have taken advantage of the chaos in the country, with many historical treasures from various cities and regions subjected to looting.
There is a lack of oversight by the relevant police and security agencies, despite local and international efforts to resist these violations.
Recently, The European Mission (EU) to Libya praised its vote in favour of suspending Russia's membership in the United Nations Human Rights Council (UNHRC).
The High Representative of the European Union (EU) for Foreign Affairs and Security Policy, Josep Borrell hailed the Libyan vote. This resulted in the expulsion of Russia with 93 votes.