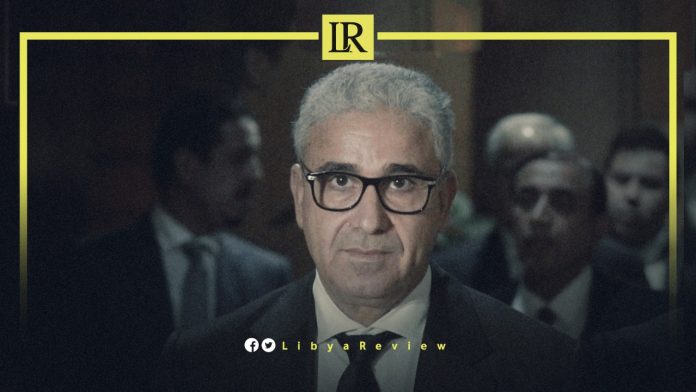 The Prime Minister of the Libyan Government of National Stability (GNS), Fathi Bashagha will hold his first cabinet meeting in the southern city of Sebha on Thursday.
The eastern-based Libyan Parliament appointed Bashagha in February. Incumbent PM, Abdel-Hamid Dbaiba has refused to cede power, resulting in a tense standoff between the two rival governments.
Bashagha and his cabinet have not been able to enter Tripoli, where Dbaiba has the support of armed factions. He has repeatedly stated that he will not use force to enter the city.
Bashagha served as Interior Minister, in the previous Government of National Accord (GNA).
Dbaiba was appointed to head an eight-month interim government, through a UN-backed process in 2021. This would culminate in the holding of elections in December.
MP's argued that the Dbaiba's mandate expired when elections failed to take place. He has rejected the claim, stressing his mandate remains in force.
In an interview with Express Online on Sunday, Bashaga discussed his hope to end the instability in the country, "which has made it the major route for terrorism and human traffickers taking illegal migrants into Europe, and on to the UK.
"Strong action will bring stability to Libya, and this will take organized criminal gangs head on. I very much hope the UK will engage with us and provide investment, training, and share technology with our security forces. This will keep both of our nations safer," Bashaga noted.
Bashagha also supported plans by Britain to process asylum claims in Rwanda. "Controlling borders is a priority for all nations. Action taken which deters dangerous journeys will be beneficial to both the nation, and those attempting to enter."
He also vowed to crack down on terrorism, having already made approaches to Turkey for cooperation on the issue. "I will intensify efforts to combat terrorism and organized crime, address the deteriorating security conditions, secure ports and borders; and strengthen cooperation between the various security and military institutions and judicial authorities.