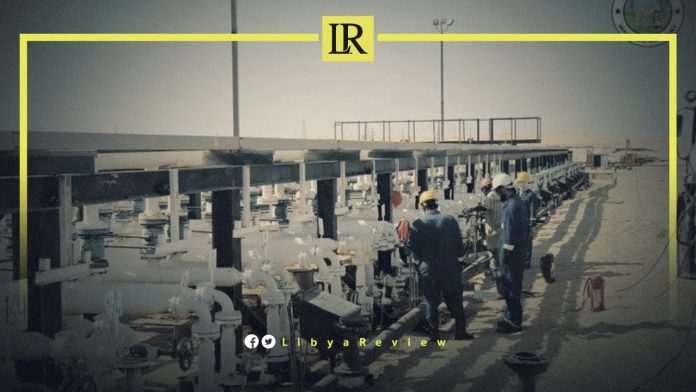 Libyan National Oil Corporation's (NOC) announced that blockades at major fields and export terminals are costing the country more than 550,000 barrels per day in oil production.
The blockades by Libyan groups in southern and eastern Libya, have caused the NOC to declare force majeure, at several major fields and ports in recent days. The first field went offline on Sunday, with others following on Monday and Tuesday.
This comes amid warnings of further disruptions, after Libyan forces in the east expanded their blockade of the sector over a political standoff.
In a statement on Monday, the NOC said it could no longer implement contractual obligations for oil deliveries from the Zueitina terminal, or its biggest oil field, Al-Sharara. This is after it halted production at the El-Feel field on Sunday.
With global energy markets already restricted due to the Ukrainian crisis, greater losses from Libya's recent 1.2 million barrels-per-day output will put further pressure on prices.
The Libyan NOC said the closures were caused by "a group of individuals" entering facilities. Protesters in eastern Libya have demanded the Tripoli-based Prime Minister, Abdel-Hamid Dbaiba to resign, in favour of a recently appointed rival, Fathi Bashagha.
"Workers of the companies: Zueitina, Mellitah, Sarir and AGOCO on Sunday were forced to completely and gradually shut down production," the Corporation said in a statement, referring to its units that export through the Zueitina crude terminal.
It said the closure of facilities would affect electricity output at Zueitina and northern Benghazi power plants. As well as lead to a shortage of cooking gas in eastern Libya.
Libyan oil output has been subjected to repeated closures during the chaotic decade since the 2011 NATO-backed uprising against Muammar Gaddafi. It was shut down entirely for months during fighting in 2020.
The Libyan political process has broken down again this year, after the collapse of elections scheduled for December. This prompted the eastern-based Parliament to appoint a new government, led by Fathi Bashagha.
Incumbent Prime Minister, Abdel-Hamid Dbaiba has since refused to quit, and remains entrenched in Tripoli. This has risked a return to fighting, and threatened territorial divisions between rival factions.
Protesters at Zueitina said in a video statement on Sunday, that they would halt production until the PM left office. They also demanded that Sanalla resign, after the NOC transferred oil revenues to the Central Bank of Libya (CBL).