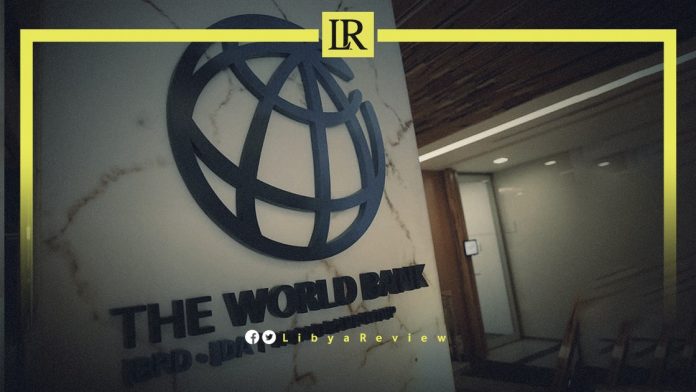 The Libyan Minister of Finance of the outgoing Government of National Unity (GNU), Khaled Al-Mabrouk, had a talk with the World Bank's Vice President for the Middle East and North Africa, Ferid Belhaj. They discussed the reopening of the bank's office in Libya. Through its office, the World Bank could begin its duties in the capital, Tripoli.
The meeting came on the sidelines of the spring meetings of the World Bank Group and the International Monetary Fund (IMF). It was attended by the accompanying delegation of Al-Mabrouk and experts from the Bank, according to a statement by the Ministry of Finance.
They discussed ways to develop and enhance joint cooperation between the Bank Group and the various Libyan parties that benefit from the technical support programs and projects provided by the World Bank to various Libyan authorities.
Al-Mabrouk participated in the Spring Meetings of the World Bank Group, which was held in Washington, and began on April 18th, and is scheduled to conclude today.
The most important of them was the meeting of the African Group Advisory Committee. It was chaired by Morocco and attended by the President of the World Bank and a number of African Finance Ministers.
The meeting dealt with four main themes: digitisation, access to energy sources, resource mobilisation and food security.