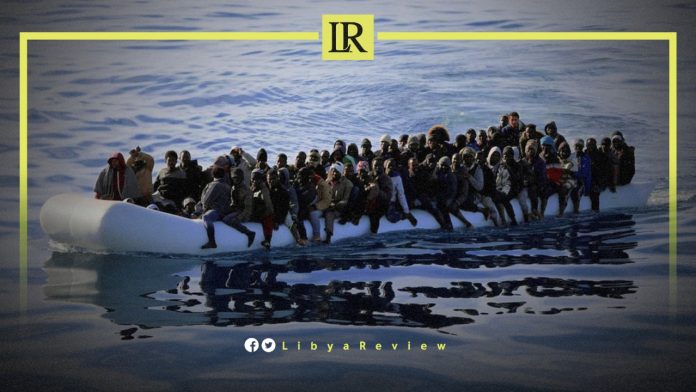 On Sunday, European NGO, SOS Mediterranee announced that its rescue ship, Ocean Viking had picked up 70 migrants from a deflating rubber boat in international waters off of Libya.
"A Libyan patrol vessel arrived during the operation and approached, causing panic," SOS Mediterranee tweeted.
"Eventually, all those in distress safely evacuated. Among them are 17 unaccompanied minors," it added.
The Geo Barents, a ship operated by international medical charity, Doctors Without Borders (MSF), carried out a rescue operation on Saturday.
"101 people have been rescued by Geo Barents from a boat in distress, north-west of Libya, after an alert issued by Alarm Phone. Among the survivors, there are four young children, and a pregnant woman. Everyone onboard is now safe," MSF said on Saturday.
The European Commission was harshly criticized for its Libya policy, during a meeting of the European Parliament's Committee on Civil Liberties, Justice, and Home Affairs (LIBE).
Inma Vasquez from MSF shared her "profound frustration" regarding the need to repeat the same message that Libya is not safe for migrants to be returned.
She said migrants in Libya are "vulnerable, and end up being victims of violence and torture."
"Year after year the EU is justifying the unjustifiable," she said, adding that despite claiming that its policies are not harmful, EU-funded reports have produced evidence of harm towards migrants.
The EU Commission Representative said the block mobilized €165 million euros for different projects. As well as contributing to the safe passage and voluntary returns of over 60,000 migrants, and evacuation of more than 7,500 asylum seekers.
They also explained that the EU is engaged in strengthening border management to the tune of €20 million euros. This is by supplying, training, and providing vessels to the Libyan Coast Guard, to help with search and rescue operations.
Vasquez stated that of the 60,000 that had fled in 2021, around half had managed to reach Italy and Malta. The remaining 30,000 were returned to Libya.