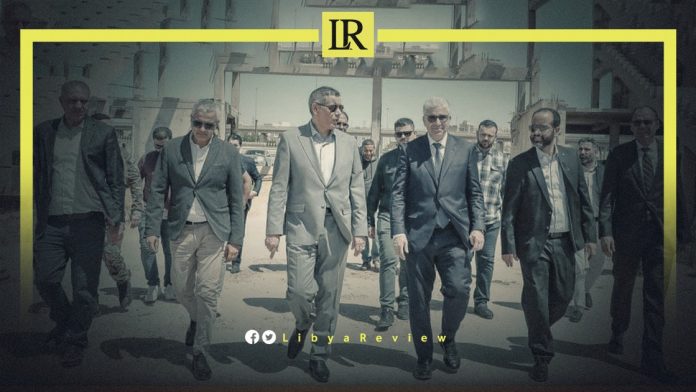 Libyan Prime Minister-designate, Fathi Bashagha confirmed that his Minister of Sports and Youth will follow up on the maintenance of stadiums across Libya.
This came during his visit to the Sports City in Benghazi. Bashagha expressed his regret at seeing such facilities neglected and suspended since 2011, "especially since Libyan youth have the desire to engage in sports."
The PM was accompanied during the visit by Deputies, Ali Al-Qatrani, and Salem Al-Zadma. As well as by Minister of Health, Othman Abdel-Jalil, and a number of officials of the Sports City.
On Sunday, Bashagha held a meeting with the residents of the Oil Crescent region. This was to discuss the issues facing the region, in light of the deteriorating government services, and sub-par living conditions.
Bashagha stressed his government's keenness not to unlawfully disperse the country's oil revenues.
As well as calling on local residents to resume oil exports, vowing that "revenues will be fairly and transparently managed, for the benefit of all Libyans."
"We are now working vigorously and earnestly to submit a draft budget to the Libyan Parliament. As well as taking into account that it must be a fair, transparent, and very clear budget.
Bashagha highlighted the importance of allocating funding for supporting health and educational services. This will help eliminate centralisation, and facilitate the provision of services to all citizens around the country.
The Libyan Premier noted that they are, "in extensive contact with several local and international parties to set up a transparent mechanism that ensures that oil revenues are not squandered by corrupt officials. These revenues must be kept in the state's accounts, away from political conflicts. This is so that we ensure that these funds are for the benefit of all Libyan people.