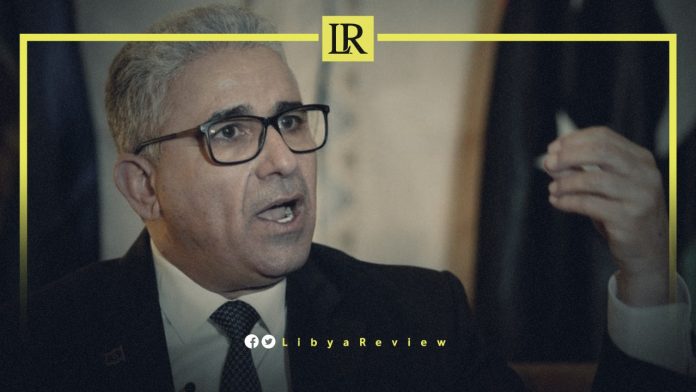 The Libyan Prime Minister-designate, Fathi Bashagha, stressed the need to start reconciliation and preserve Libya's unity. He warned against the continuation of the current situation that the country is witnessing. A situation which still witnesses conflicts, financial corruption and fragile security.
During his speech in one of the forums in the city of Misurata, Bashagha said that the establishment of the state will not take place unless there is an agreement between all Libyans in different regions. He stated that a single government is needed so that the country can embark on a path of reform and development.
The Libyan Prime Minister-designate noted that Libya's sovereignty and borders are violated, adding that all the brigades wish to build the state and are not afraid of it.
Bashagha pointed out that the state should accommodate all its citizens, acknowledging the existence of major economic problems. He said he would work on solving these problems by relying on Libyan experts. Bashagha further stressed the need to strengthen the Libyan dinar so that the exchange rate is better than the current one.
He attributed, what he described as the poor services in the public sectors, to the state of fragmentation and political division that the country has been experiencing for years.
Bashagha confirmed that the next stage requires setting comprehensive service programs for all sectors and working on the file of national reconciliation.
The Prime Minister-designate pledged that he would work to lead Libya to hold presidential and parliamentary elections and protect the country's sovereignty and borders. Bashagha added that he will develop plans for Libya to become an international trade hub during his tenure as Prime Minister.
Bashagha referred to the necessity of the rule of law, truth and equity between cities and villages. He promised to set up programs for the battalions for participation and integration in all sectors and to hold courses to rehabilitate them. He cited the integration processes he sought when he was Minister of Interior in the Government of National Accord (GNA) to support this.