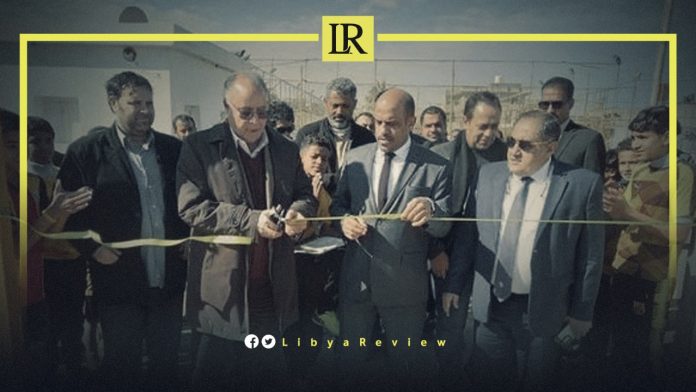 On Tuesday, Libya's Minister of Sports, Abdel-Shafi Al-Juweifi inaugurated the main stadium of the Al-Mokhtar Club in Tobruk.
The official Spokesman for the Ministry of Sports, Rabie Khalifa said that the inauguration ceremony was attended by senior officials, most notably Member of the Libyan Parliament; Abdel-Nabi Al-Salihin, and the former Libyan Ambassador to Morocco; Abdel-Majid Saif Al-Nasr. He added that the opening of the stadium came after all maintenance and development works were successfully completed.
Khalifa confirmed that the opening of the stadium aims to provide quality infrastructure for athletes, and encourage them to participate in sports. He stressed that some very remote areas have been suffering from a lack of suitable sports facilities for years. This has prompted the ministry to launch a strategic plan to construct and develop the country's sports infrastructure.
In December, the Benghazi municipality announced its readiness to resume work on the Sports City project, after a hiatus of more than ten years. The municipality stated that the Ministry of Planning allocated more than 100 million Libyan dinars to maintain and develop the Sports City.
In August, Al-Juweifi called on Prime Minister, Abdel-Hamid Dbaiba, to intervene and accelerate the development and maintenance work of the Tripoli International Stadium to an international standard. This is to allow national teams participating in the African competitions, especially the Confederation of African Football (CAF) tournaments, to have the chance to play their home matches.