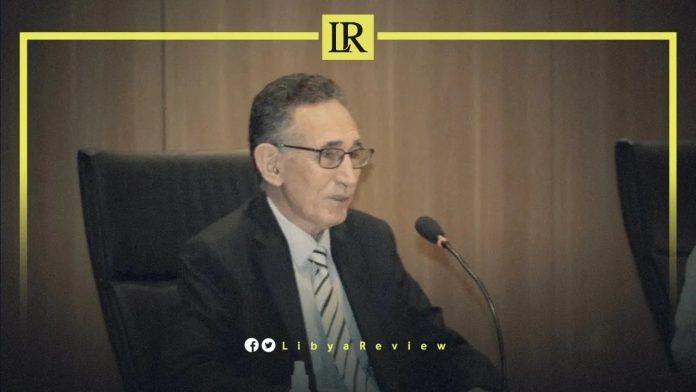 Libyan Minister of Economy, Mohamed Al-Hwaij met with the Undersecretary for Free Zones Affairs, and the Head and members of the 'Committee for Finding Alternative Foreign Markets.'
The meeting discussed the committee's work mechanism, implementation of its tasks, and its completed works. They also discussed following up on the food supplies sourced by private-sector companies and factories, and solving obstacles in light of the global political crisis.
Al-Hwaij stressed the need to implement government decisions regarding importing a quantity of bakery flour through the private sector, in coordination with the competent authorities. He also called for finding alternative markets to stabilise local demand. As well as supporting the ministry's plan to implement the long-term national strategy for food security, develop the agricultural and industrial sectors, and support local products.
Since the 2011 overthrow of Muammar Gaddafi, a series of armed conflicts, political strife, and institutional divisions has continued to negatively impact the severely battered Libyan economy.
Numerous corruption scandals have emerged in the past decade, with Transparency International adding Libya to its list of the top ten most corrupt countries in the world.
The value of the Libyan dinar has collapsed against foreign currencies. This has affected the price of basic goods, such as bread, flour, pasta, and rice. One of the main suspected culprits for this is the Governor of the Central Bank of Libya (CBL), Al-Siddiq Al-Kabir. In 2014, he was dismissed from his post by the Libyan Parliament for his involvement in financial irregularities, yet remained due to the ongoing crisis.
The division of state institutions, and the emergence of two rival CBL's operating in the country have weakened the control of monetary and fiscal policy. As well as the supervision over banks in full. The rival CBL's were unable to overcome the liquidity crisis, and control the amount of cash circulating. This was estimated at 55 billion dinars, four times higher than in 2011.