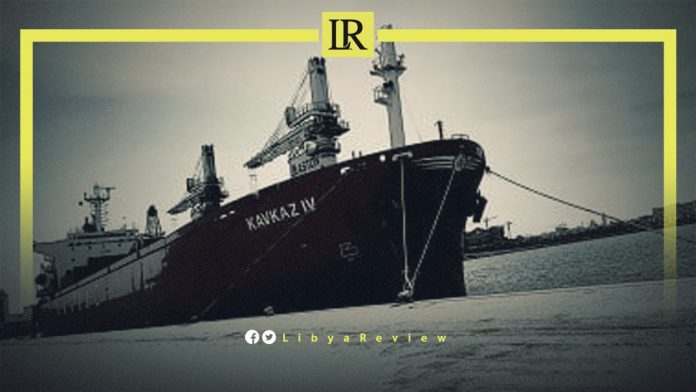 The Princess Amna tanker docked in Tripoli port, carrying about 4,580 tons of wheat flour, according to according the Libyan News Agency.
The port also received the ship Atlantic Monaco, carrying 399 containers of various goods.
The ship Olga, loaded with 234 containers of various goods, will be anchored at the port's docks. The tanker Bridstar, is waiting to enter the port to unload its estimated 32 containers of goods, the Libyan News Agency added.
Libya consumes about 1.26 million tons of grain annually, and imports 95% of soft wheat. This makes it vulnerable to fluctuations in the international market. The Food and Agriculture Organization of the United Nations (FAO) stated in a report that cereal production in Libya in 2021 is below average.
It added that the number of Libyans in need of aid has risen to about 1.3 million people, representing 23% of the population, an increase of about 900,000 people over last year.
Earlier this week, Libyan Minister of Economy, Mohamed Al-Hwaij met with the Undersecretary for Free Zones Affairs, and the Head and members of the 'Committee for Finding Alternative Foreign Markets.'
The meeting discussed the committee's work mechanism, implementation of its tasks, and its completed works. They also discussed following up on the food supplies sourced by private-sector companies and factories, and solving obstacles in light of the global political crisis.
Al-Hwaij stressed the need to implement government decisions regarding importing a quantity of bakery flour through the private sector, in coordination with the competent authorities. He also called for finding alternative markets to stabilise local demand. As well as supporting the ministry's plan to implement the long-term national strategy for food security, develop the agricultural and industrial sectors, and support local products.