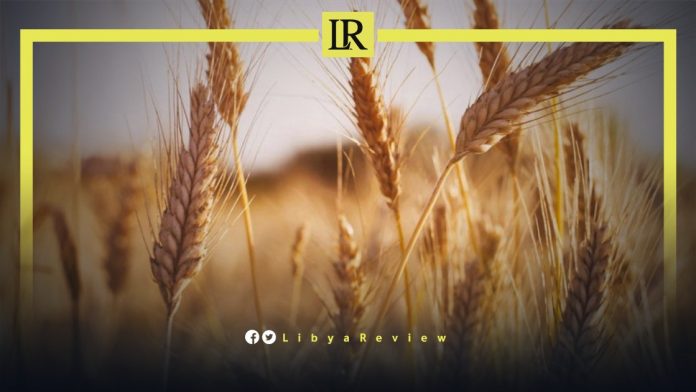 Libyan traders succeeded in obtaining spot contracts to import about 80,000 tonnes of wheat and corn from Romania.
A source noted that the shipment is expected to arrive within two weeks to western Libya. "The shipment will be on board three ships that will sail early next week from the Romanian port of Constanza towards Libya," he added.
The move aims to boost the private sector's stockpile, after a surge in prices for a quintal of flour. This comes amid strong demand from countries and a hike in prices due to the Ukrainian-Russian crisis.
On Saturday, Libya's Minister of Economy, Mohamed Al-Hwaij denied any negative impact of the Ukrainian crisis on the grain markets in Libya. He emphasised that "the country's strategic reserves of wheat are sufficient for more than a year."
"The Ukrainian crisis will not have a significant impact on the country's grain markets because it covers only 20% of Libya's wheat imports," Al-Hawij said in press statements on Saturday.
He explained that one million tonnes of wheat are consumed annually, while imports from Ukraine do not exceed 200,000 tonnes.
Al-Hwaij added that Libya's emergency stock of soft wheat is sufficient for 6 months, and there will be no shortage in flour. He also pointed out that "there are many alternatives" to importing wheat in the event the crisis in Ukraine continues.
The minister recalled a previous proposal to establish a grain bureau, in order to "provide a strategic stockpile of wheat in the country."
On Saturday, the Charge d'Affairs of the Libyan Embassy to Ukraine, Adel Bin Issa announced that they have begun the evacuation process of some Libyan families and students.
In press statements, the diplomat said that 200 Libyan citizens who were stuck in the eastern city of Dnipro, close to the Russian border, were successfully transferred to a safe area in Kyiv.
He pointed out that the Embassy provided accommodation, ahead of evacuating them via the border crossing with Slovakia.
Bin Issa also denied news being circulated online that a Libyan student had died during the ongoing military operations.
Last week, the Libyan Foreign Ministry urged all citizens currently in Ukraine, to communicate with members of the repatriation committee in the Embassy in Slovakia. This is to ensure they are registered.
The Embassy called on its citizens residing in Ukraine to communicate with it on the emergency numbers provided, or through its official website for more instructions and advice.
Libya's Foreign Ministry had previously advised citizens residing in Ukraine to leave, and called for those planning to travel to postpone their trips at this time. The Ministry's advice comes against the backdrop of tensions amid Russian advances in the country.