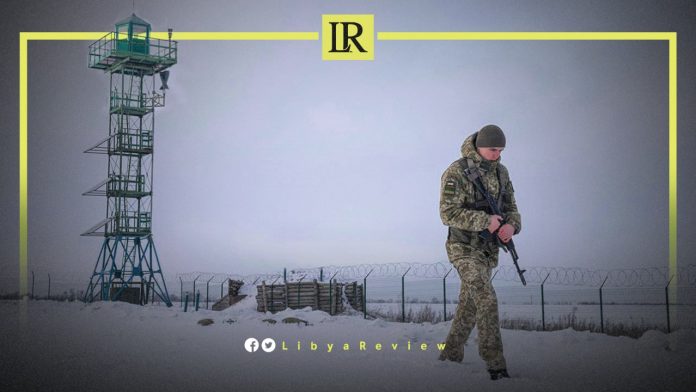 The Libya Foreign Ministry has advised citizens residing in the Ukraine to leave it, through the available commercial flights. The Ministry's advice comes against the backdrop of tension amid United States' (US) statements about Russian advances in the Ukraine.
The Libyan Foreign Ministry called on Libyan citizens planning to travel to the Ukraine to postpone their travel at this time. The Ministry said that Libyan citizens currently residing there can call the number of the Libyan Embassy in Kiev, for any emergency situation.
Although Russia has amassed more than 100,000 soldiers near the Ukrainian border, it denies planning to invade the country.
Many of countries have advised their citizens to leave the Ukraine as soon as possible.
Libya was impartial in the conflict, as the North-African country has diplomatic and commercial relations with both countries.
Last week, the Special Representative of the Russian President for the Middle East and Africa Deputy Foreign Minister, Mikhail Bogdanov, reiterated his country's support for all steps adopted by the Libyan Presidential Council, which would lead to a comprehensive national reconciliation in Libya.
The Russian official also voiced his support for reaching a convergence of views between the Libyan parties for peace, stability, and access to the long-awaited presidential elections.
On Thursday, the Speaker of the Libyan Parliament, Ageela Saleh, announced that they had unanimously appointed Fathi Bashagha as the new Prime Minister. He is set to replace the current Prime Minister of the Government of National Unity (GNU), Abdelhamid Al-Dbaiba.
Bashagha hails from the city of Misrata, and was the Minister of Interior of the previous Government of National Accord (GNA). He was a member of the Misrata Military Council, and fought against Moammar Gaddafi during the 2011 uprising.