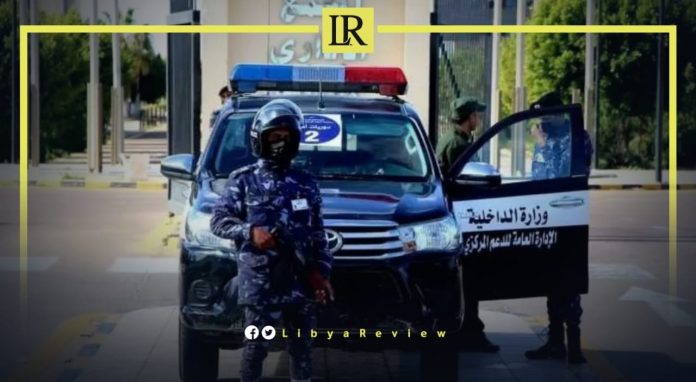 On Sunday, a Tunisian security source confirmed to 218TV that the security services in Libya arrested two Tunisians while they were attempting to cross the sea towards Europe, one of whom belongs to a terrorist organisation.
The source pointed out that in November of last year, Interpol Libya received a letter regarding Mohamed Ali bin Nabil Krir, born in 1993, and Mohamed bin Al-Makki Jaziri, born in 1990.
Earlier this month, the Libya security services had arrested the Tunisian, Bilal bin Abdel-Wahhab bin Trad in Tripoli, as part of an intensive security follow-up of potential terrorists in the Nafusa and Sabratha regions.
Last November, the Libyan National Army (LNA) arrested a terrorist cell in the southern city of Sebha. The cell was planning to commit hostile acts aimed at destabilising the country.
In a statement, Major General Khaled Al-Mahjoub, Director of the Moral Guidance Department of the LNA, said that the cell members, including the wanted terrorist Ali Bakir, were arrested in a security raid on their quarters which was described as a "pre-emptive strike" against terrorism.
He indicated that other two Egyptian and Pakistani men were also arrested during the operation.
Al-Mahjoub added that they were preparing to attack civilian gatherings, noting that they were closely related to the mercenary group that was arrested in October 2020.
He confirmed that their main goal is to establish a nucleus for the so-called "Caliphate Army" in the South of the country.
Al-Mahjoub stressed that the LNA forces will continue their efforts for uprooting terrorism to preserve the security and stability of the country.
He explained that the presence of those extremist groups in the South of the country during this period are aimed at undermining the planned electoral process.
Parliamentary and presidential elections were called for by a United Nations (UN) political forum last year as part of a roadmap to end Libya's civil war. However, disputes over the planned vote threaten to derail the UN-backed peace process.
A presidential vote was set for December 24th, 2021, and both the presidential vote and parliamentary elections have been delayed until February. However, the rules for the election have not yet been agreed.
Libya has been in chaos ever since the 2011 overthrow and killing of long-time leader Moammer Gaddafi in a NATO-backed uprising, with warring rival administrations battling for power.
Since the downfall of Gaddafi, Libya also has become a key route for irregular migration from Africa into Europe, across the Mediterranean Sea.