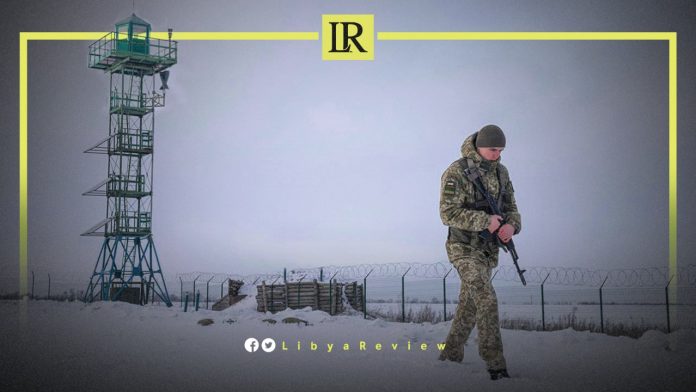 The Libya Embassy in Ukraine has advised all its nationals to leave the eastern regions of the country, as a result of the recent developments in the crisis.
The Embassy called on its citizens residing in Ukraine to communicate with it on the emergency numbers provided, or through its official website for more instructions and advice.
Libya's Foreign Ministry had previously advised citizens residing in Ukraine to leave, and called for those planning to travel to Ukraine to postpone their trips at this time. The Ministry's advice comes against the backdrop of tensions amid Russian advances in the country.
Although Russia has amassed more than 100,000 soldiers near the Ukrainian border, it denies that it is planning to invade the country.
Many countries have advised their citizens to leave, as soon as possible. Libya remains impartial in the conflict, and continues to have diplomatic and commercial relations with both countries.
On Monday, Russian Energy Minister, Nikolai Shulginov met with his Libyan counterpart, Mohamed Aoun on the sidelines of the Gas Exporting Countries Forum (GECF) on Monday. They agreed to resume the work of the bilateral intergovernmental committee, which had been suspended for years, in addition to activating several agreements.
The meeting came after the increase in global demand for natural gas, following the repercussions of the Ukrainian crisis.
There have been many international calls to raise Libya's production, to compensate for the shortfall that may occur in the European energy market.