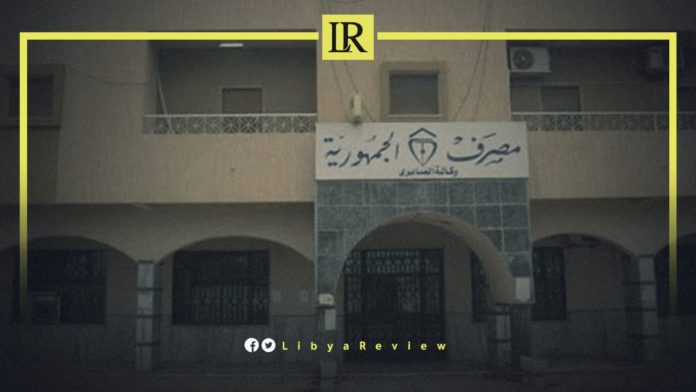 On Thursday, the Facilities Security Division (FSD), affiliated with the Libyan Interior Ministry thwarted an attempted armed robbery at a branch of the Jumhouria Bank in Sebha on Wednesday evening.
In a statement, the Security Division said that masked gunmen arrived in a pickup truck and attempted to storm into the bank. Guards exchanged fire with the assailants, whose identities remain unknown, forcing them to flee the scene. The incident represents the latest in a series of recent armed robberies targeting banks in Libya.
Libya's transitional authority have remained silent about the recent military developments that have taken place in the country, the latest of which included the storming of the Ministry of Sports, an attack on the house of a military commander, and another assassination attempt.
Notably, the United Nations Support Mission in Libya (UNSMIL) has documented a number of cases of armed attacks, enforced disappearances, torture, and extrajudicial killings of civilians, officials, journalists, civil society members and human rights activists in Tripoli during the past year.
"Under international human rights law, no one may be arbitrarily arrested or detained. Torture, enforced disappearances, and extrajudicial killings are strictly prohibited as are abductions and kidnappings," said Jan Kubis, Head of UNSMIL.
"The Mission calls on the Libyan authorities to fully investigate all alleged violations of international human rights law and international humanitarian law. Libya must end the entrenched culture of impunity in the country", stressed Kubis.
Libya has sought to emerge from a decade of chaos since the 2011 fall of Muammar Gaddafi's regime. A transitional government was formed earlier this year under the auspices of the UN. It has been tasked with leading the country to elections scheduled for 24 December 2021.
Despite political progress in recent months, the security situation in the oil-rich country remains precarious.