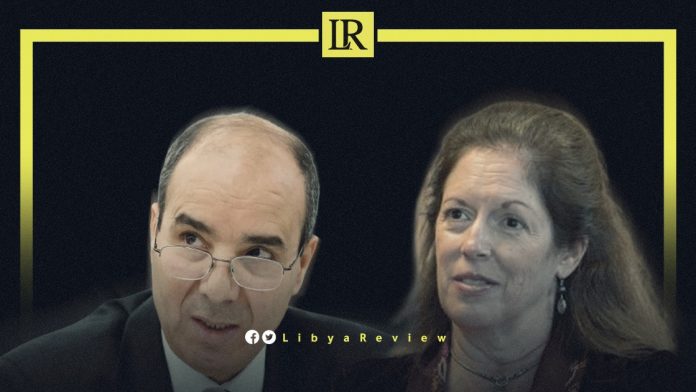 On Thursday, Ibrahim Al-Dabbashi, the former Libyan Ambassador to the UN denounced Stephanie Williams, the Special Adviser to the UN Secretary-General in Libya (SASG). He accused her of "working to perpetuate chaos, empower the corrupt, and failures to take leading positions in the country," in addition to, "mobilizing international support for them to the detriment of the national interest."
"Now, it seems that Williams wants to take revenge on the Libyans who were able to agree on a government of national stability away from her influence," Al-Dabbashi said.
He also regretted the statement by the Secretary-General's Spokesman, which is based on information provided by Williams. This adopted the allegations made by the outgoing Prime Minister, Abdel-Hamid Dbaiba, who also questioned the validity of granting confidence to the new Prime Minister, Fathi Bashagha.
He added that such statements would support Dbaiba's efforts to "reignite the war in Libya to retain power."
"It has now become clear to all Libyans that the United Nations Support Mission in Libya (UNSMIL) has achieved nothing for the people over a decade, and that it is not impartial and one of the factors that led to the continuation of the crisis," Al-Dabbashi noted.
The former diplomat also urged the new government to review UNSMIL's role, and limit it to supporting stability and building institutions in the country.
"In 2015, we previously formally proposed to the Security Council to end UNSMIL's mission, and return to dealing with the United Nations through the resident representative of the United Nations Development Program (UNDP)."
On Tuesday, the Libyan Parliament ushered in a new transitional government for the country, headed by Bashagha. 92 of the 101 lawmakers in attendance approved the decision, in a live broadcast from the city of Tobruk.
Bashagha's Cabinet, which includes three deputy prime ministers, 29 ministers, and six ministers of state, was expected to be sworn in on Thursday. His media office claimed two newly appointed ministers — for Foreign Affairs and Culture — were abducted on their way to the swearing-in ceremony.