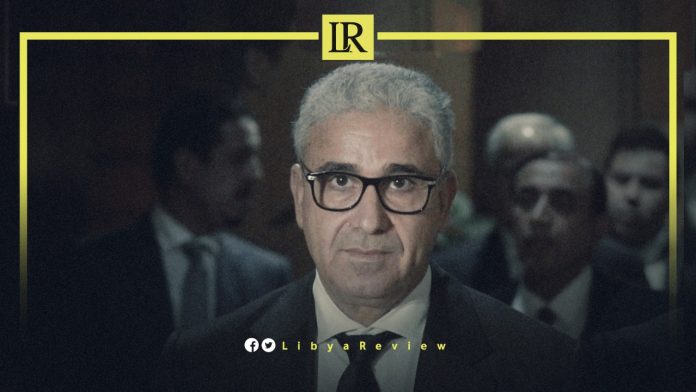 On Thursday, Libya's Prime Minister-designate, Fathi Bashagha described the demands of protesters in the oil crescent region as "legitimate."
Bashagha stated that they "had the right to be against the current oil revenue management system, but shutting down oilfields and ports will not solve the problem. It will only disrupt operations, and negatively affect production"
In a series of tweets, Bashagha indicated that his government had addressed the Chairman of the National Oil Corporation (NOC), Mustafa Sanalla. They stressed the need to resume production and exports as soon as possible, "in order to avoid serious damage that the closures could cause to the national economy, and the sector's infrastructure."
Bashagha expressed his willingness to complete all necessary procedures to preserve revenues in NOC accounts, while continuing to pay salaries and fuel subsidies. This is to ensure the fair and transparent management and distribution of revenues.
The latest round of protests has disrupted operations at the 300,000 b/d El-Sahrara and 70,000 b/d El-Feel fields, as well as the Zueitina and Marsa El-Brega terminals. The smaller Abu Al-Tilf, Intisar, Nakhla, and Nafoora fields have also been forced to cut output. Armed clashes were reported at Libya's largest operational refinery, the 120,000 b/d Zawia facility. Several storage tanks were damaged in last week's fighting, according to the NOC.
Yesterday, the United States Embassy in Libya stated that they remain "deeply concerned by the continued oil shutdown, which is depriving Libyans of substantial revenue, contributing to increasing prices."
The statement stressed that the shutdown could impact the country's ability to "utilize this infrastructure in the future to reach its full production potential."
It called on responsible leaders to "recognize that the shutdown harms Libyans throughout the country, and has repercussions across the global economy."
Recently, Libya's Prime Minister-designate, Fathi Bashagha called on the Chairman of the National Oil Corporation (NOC), Mustafa Sanalla to "propose a mechanism to preserve and safeguard oil revenues" in exchange for communicating with the protesters and lifting the blockade on oil exports.
Oil output has been subjected to repeated closures in the decade since the 2011 NATO-backed uprising against Muammar Gaddafi. It was shut down entirely for months during fighting in 2020.
Libya's political process has broken down again this year, after the collapse of elections scheduled for December. This prompted the eastern-based Parliament to appoint a new government, led by Bashagha.
Dbaiba has since refused to quit and remains entrenched in Tripoli. This has risked a return of fighting and threatened territorial divisions between rival factions.