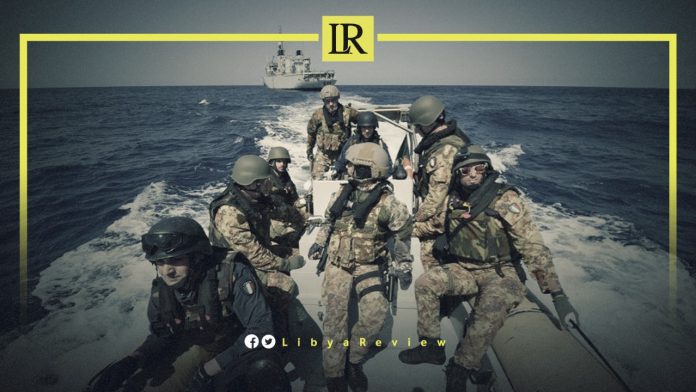 On Saturday, Germany Parliament approved a motion by the government to extend the deployment of naval units in the Mediterranean to enforce the United Nations (UN) arms embargo on Libya.
Some 534 lawmakers voted in favour of extending the deployment for another year to support the European Union's (EU's) IRINI operation, while 103 lawmakers voted against the motion.
The mandate will allow the government to deploy up to 300 soldiers, two naval ships, and one reconnaissance aircraft in the region until the end of April 2023. The cost of the deployment is estimated to be around €21.8 million ($23 million).
In March, Germany announced that its military will provide no longer training to Libya's Coast Guard because of concerns about their treatment of migrants.
In recent years, there have been regular allegations of Libyan coast guards mistreating migrants who are caught trying to reach Europe by boat.
The core task of operation IRINI is to help implement the UN arms embargo on Libya. The aim is to investigate violations of the embargo, undertake maritime monitoring, and divert vessels suspected of breaking the embargo to a port for further action.
Troops are also there to prevent illicit exports of petroleum, crude oil, and refined petroleum products from Libya, and disrupt the business model of smugglers and traffickers.
Germany's involvement is part of the common action of the EU within the framework of the Common Security and Defence Policy (CSDP).
The operation is part of the EU's broader political approach to support Libya. The German government and its EU partners are supporting the UN-led peace process.
Through the Berlin Process, the German government is actively supporting the peace efforts of the UN Support Mission in Libya (UNSMIL) and working towards a lasting political solution among the parties to the conflict in Libya.
Germany and the EU support international organizations, in particular, the UN Refugee Agency (UNHCR) in its work to provide essentials and appropriate protection for internally displaced persons, refugees and migrants.
The German government is helping to stabilize and rebuild Libya, through its close support for the UN Development Programme (UNDP), reconciliation initiatives, and other development and humanitarian assistance programmes.