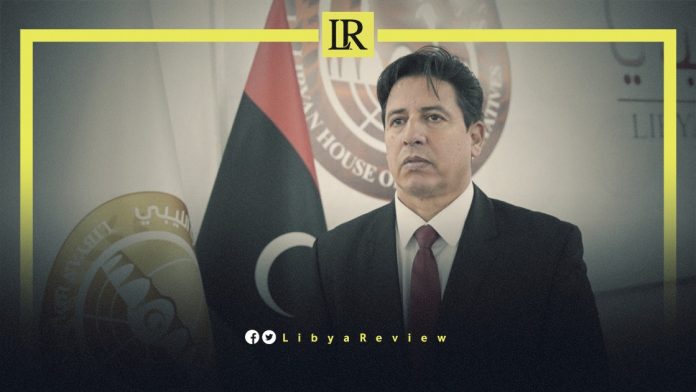 On Saturday, the Head of the Foreign Affairs Committee of the Libyan House of Representatives (HoR), Youssef Al-Agouri, denounced the Algerian government's insistence on recognising Al-Dbaiba as Prime Minister and rejecting the new government chosen by the Parliament headed by Fathi Bashagha.
In a statement, Al-Agouri rejected Algeria's interference in Libyan internal affairs, saying that this is a violation of the decisions of the elected authority.
The Head of the parliamentary committee expressed his distaste for the Algerian position, which was not supportive of the stability of the Libyan people. He stressed the depth of social and historical ties with the Algerian people.
Al-Agouri referred to the Libyan people's strong support for the Algerian people in their struggle, denouncing the Algerian government's position. According to him Algeria had ignored all joint ties and violated the sovereignty of the Libyan state.
In addition, he reiterated that some countries have exploited the chaos in the country to loot Libya's oil and mineral resources by encroaching on those resources inside Libyan territory.
Al-Agouri added that these parties are seeking to prolong the Libyan crisis in order to achieve their commercial interests.
He appealed to the Algerian officials to play a positive role and work for the benefit of the Libyan people.
Notably, Algerian President, Abdelmadjid Tebboune, decided to support Libya's Government of National Unity (GNU), led by outgoing Prime Minister, Abdelhamid Al-Dbaiba, claiming that the latter has international legitimacy.
Libya's Parliament chose former Interior Minister, Fathi Bashagha, as the country's new interim leader by a vote last February. However, the incumbent, Al-Dbaiba, has rejected the Parliament's moves, saying he will only relinquish power after a national election.
Tebboune signals a shift in Algeria's position, which remained neutral amid the political turmoil in Libya. It also notably comes shortly after al-Dbaiba's visit to the country on April 18th. During this visit he was accompanied by the top security officials in his government including the Intelligence Chief and the Head of the Internal Security Service.
He also revealed that Al-Dbaiba requested that Algeria host an international conference on Libya during his visit to Algiers last week. However, Tebboune declined the request for the time being, but left the door open for a conference in the future "as long as this does not cause divisions among the Arab countries".