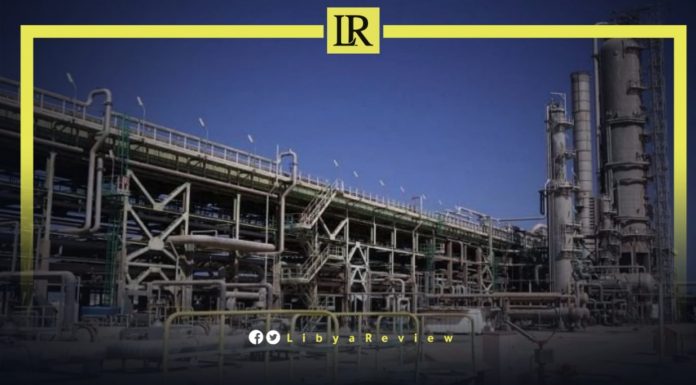 On Saturday, Libya's National Oil Corporation (NOC) warned of an imminent environmental catastrophe at the Zueitina oil port. It said this may lead to the complete disruption of the line's operation.
In a statement, the NOC appealed to all concerned bodies to allow for the immediate operation of the Zueitina port to reduce the stockpile and obtain storage capacities.
The NOC in Libya previously announced a state of force majeure at the Zueitina oil port and said that it could no longer implement contractual obligations for oil deliveries from the Zueitina terminal or from its biggest oil field, Sharara. This occurred after it had halted production at another field, El Feel.
According to the statement, the NOC confirmed that it is doing its utmost to solve all the problems it faces in displacing the Abu Tifl and Zueitina oil crudes and storing them in the tanks designated at the port.
It also noted that due to the waxy nature of Abu Tifl's crude oil, it needs constant stirring and heating. Otherwise it will be frozen in the line and lead to huge losses.
Libya is losing tens of millions of dollars a day from the shutdown of its oil facilities, while global prices are at their highest in years, the country's Oil and Gas Minister said.
"Production has fallen by about 600,000 barrels a day," half the prior level, Oil and Gas Minister, Mohammed Aoun, said in an interview with AFP at his office in Tripoli.
"Calculating the sale price at $100 a barrel, losses are at least $60 million daily," he said.
Oil is the lifeblood of the North-African country trying to move past a decade of conflict since the fall of ruler Moammar Gaddafi in a 2011 NATO-backed uprising.
However, since mid-April, Libya's two major export terminals and several oil fields have been held hostage to the country's latest political schism.
The Libyan closures follow the selection in February of a new Prime Minister, Fathi Bashagha, by Libya's eastern-based Parliament in a direct challenge to the Tripoli-based interim Prime Minister, Abdelhamid Al-Dbaiba.