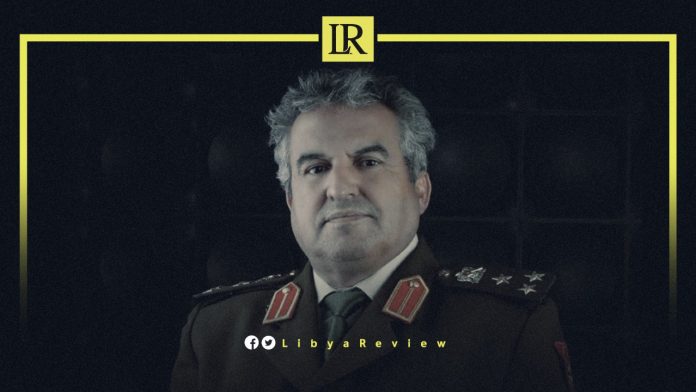 The Director of the Moral Guidance Department of the Libyan National Army (LNA), Major General Khaled Al-Mahjoub, said that the position of the LNA regarding the 5+5 Joint Military Commission (JMC) has not changed.
In press statements, the Libyan General stressed that there has been no change in the path of the commission since the army representatives announced the suspension of their participation.
Al-Mahjoub ruled out that the suspension of the representatives of the LNA from their participation in the commission would represent a threat to the commission's work. He stressed that there is a keenness not to destroy the gains achieved.
Last Saturday, LNA representatives at the JMC announced the suspension of all their work in the commission.
The commission accused the government of not complying with the decisions of the HoR by refusing to hand over power to the Government of National Stability (GNS), in addition to looting public money.
They accused the Prime Minister of the Government of National Unity (GNU), Abdelhamid Al-Dbaiba, of reneging on his vows not to run for Libyan elections, as well as of financial corruption, looting of public money, and the family's dominance over government decisions.
The JMC members indicated that the commission's achievements were represented in signing the ceasefire and maintaining its continuity. This created the conditions for the success of the political path from which the Presidential Council and the government emerged.
In a statement, they added that the JMC's efforts led to the start of procedures for unifying the Petroleum Facilities Guard (PFG), exchanging detainees, opening and securing the coastal road, securing the man-made river line and opening the airspace.
The statement denounced not naming a Defence Minister, considering that the GNU Prime Minister is keeping this position for his personal purposes. The Libyan JMC condemned the continued suspension of the salaries of army personnel, which is a violation of the political agreement and human rights.