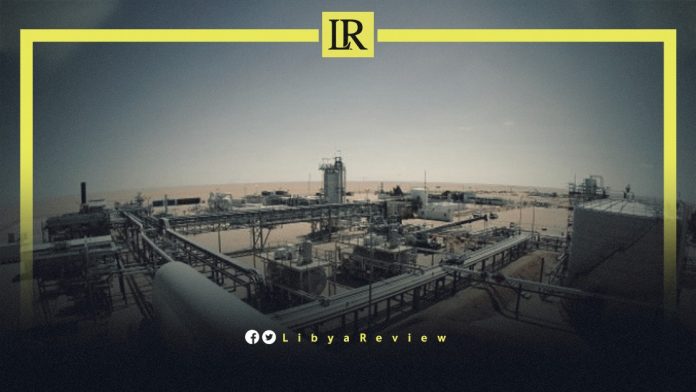 Libyan economic expert, Musab Al-Lafi, confirmed that the National Oil Corporation (NOC)'s warning over imminent environmental disaster due to the oil blockade constitutes a real threat.
In press statements, Al-Lafi noted that the infrastructure of the Libyan oil fields cannot withstand the halt of production. This will eventually lead to a real environmental catastrophe due to an oil spill or fire hazard.
Al-Lafi added that until this moment, Libya is suffering from tank fires in Tripoli and the Oil Crescent Region.
He confirmed that the country has lost about one trillion dollars since 2011, due to the blockade of oil and the weak infrastructure of the entire sector.
The Libyan economic expert also indicated that the political tensions in the country should be separated from the oil sector, as it is a main source of income for Libyans.
Al-Lafi explained that oil prices are at their highest levels, and as soon as there is a breakthrough in the Russian-Ukrainian crisis, they will sharply drop again. This will cause Libya will miss the opportunity to make use of these gains.
Notably, the Libyan NOC announced the resumption of operations at the Zueitina oil terminal last week after the unit was shut down last month because of the ongoing political turmoil in the country.
The Libyan oil company declared a "temporary lifting of the force majeure" at the terminal on last Sunday to start loading tankers with crude oil to reduce stock and free up storage capacity.
The company halted exports from the terminal last month after a group of people entered the unit and stopped employees from working. It also gave a warning about an "imminent environmental disaster" at the terminal if the stocks were not reduced to free up storage capacity.
The opening of the Libyan terminal is expected to add downward pressure on oil prices. Prices continued to slide on demand concerns due to movement restrictions in China, the world's second-largest economy and the top importer of oil.
Brent, the benchmark for two thirds of the world's oil, was up slightly by 0.05 per cent at $107.91 a barrel at 11.42am United Arab Emirates (UAE) time on Monday. West Texas Intermediate, the gauge that tracks United States (US) crude, was trading 0.03 per cent lower at $104.66 per barrel.
Libya is a member of the Organization of the Petroleum Exporting Countries (OPEC). The country produces about 1.2 million barrels of oil a day and is exempt from the OPEC + production deal because of security concerns.