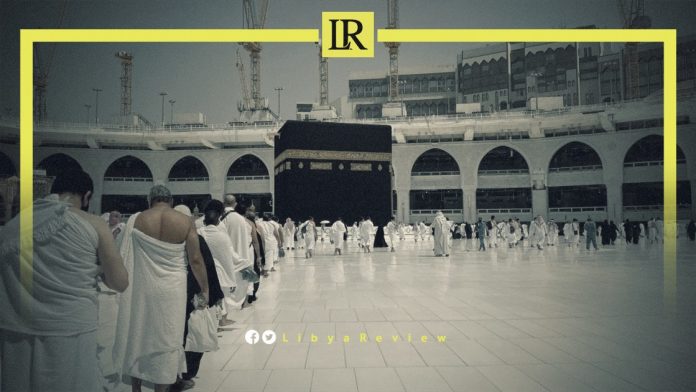 The Libyan General Authority for Hajj and Umrah Affairs decided to form a committee to submit proposals for dealing with developments related to the measures taken by Saudi Arabia to organise the Hajj season for 2022.
In a statement, the Libya authority stated that the current Hajj season is an exceptional season after the closures that accompanied the spread of the Coronavirus pandemic. It added that Libya's share of pilgrims was set at 3,531 pilgrims.
The Saudi authorities also stipulated that the age of the pilgrim should not exceed 65 years. This means that it is not possible to send the full number chosen by lottery for 2020 and 2021.
The authority indicated that the specified number of pilgrims will be taken according to the sequence of detection resulting from the first Hajj lottery. It confirmed that these procedures come within the framework of dealing with the reality and developments announced by Saudi Arabia.
The Saudi authorities attributed the determination of this number to the measures announced by the Ministry of Hajj. The foremost of which is allowing one million pilgrims across the Islamic world to perform the Hajj this year.
The Hajj season is implemented for 2022 after this was not possible during the last two years due to the Coronavirus pandemic. The performance of the Hajj was limited to a very small percentage of residents inside Saudi lands.
The Saudi authorities stipulated the completion of the distribution of vaccinations. The basic doses of the Coronavirus vaccines were approved in Saudi Arabia and the submission of a negative PCR result for a sample taken at most 72 hours before arriving in the country. The Ministry noted that Hajj will be permitted for people under 65 years of age.