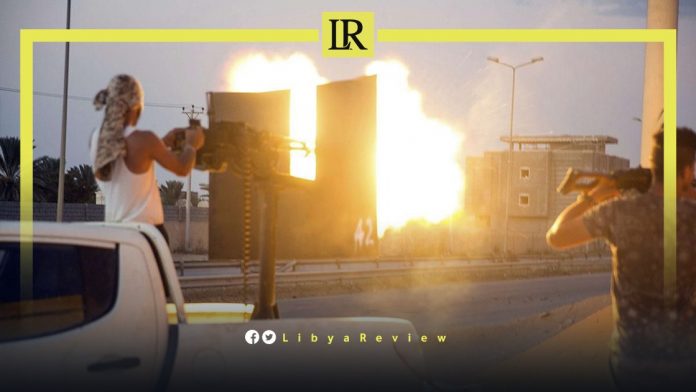 The National Commission for Human Rights in Libya (NCHRL) expressed its deep concern over the violent clashes that erupted in Janzour, west Tripoli, on Sunday night.
The NCHRL emphasized that "the violence that has erupted from time to time has become a great threat to the security, safety, and lives of civilians, and their property."
The NCHRL condemned "the clashes, the stirring of violence and the destabilization of security and stability." It also expressed its "strong dissatisfaction with the weak security system in Tripoli, and the western region."
"Such clashes are hideous crimes, and are a flagrant violation of international humanitarian law, international human rights law, national laws, and legislation. As well as recklessly endangering the lives of innocent civilians, destabilizing security and stability, and threatening social peace," the NCHRL noted.
The Committee called on the Presidential Council and the Government Of National Unity (GNU) to "assume their responsibilities in stopping the clashes immediately. These actions have become more frequent within neighbourhoods and civilian-populated areas. They can be designated as war crimes that must be investigated," NCHRL warned.
The NCHRL also called on the Attorney General and the Military Prosecutor to open a comprehensive investigation into the circumstances of the clashes, and hold those responsible to account.
Violent clashes erupted in the Janzour neighbourhood, with heavy and medium weapons. This was between the 55th Battalion led by Muammar Al -Dawi of the Stability Support Agency (SSA) and the Janzour Knights Battalion.
Janzour, on the western outskirts of Tripoli, is home to the headquarters of the United Nations Support Mission in Libya (UNSMIL). As well as guarded compounds reserved for foreign diplomatic missions.