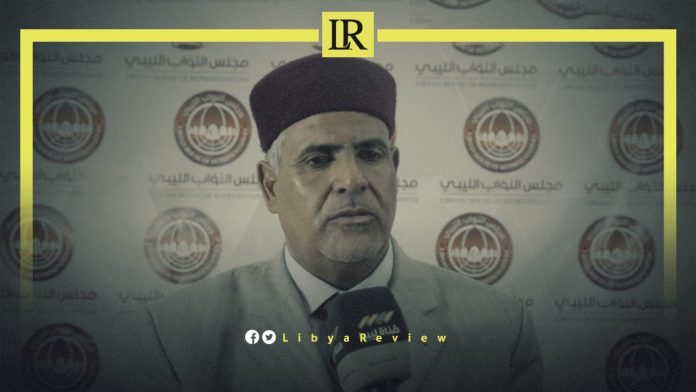 Member of the Libyan Parliament, Jibril Ouhaida claimed that "Libya has been ruled by weapons since 2012, especially in Tripoli."
In televised statements, Ouhaida said that "all the previous legislative authorities did not have any control over what was happening in the country."
He claimed that "the only head of government who was brave and said it openly was Abdurrahim El-Keib. He said that there is a realistic authority other than the government that governs the capital."
"We all know that Tripoli is ruled by weapons, and that any government that comes is nothing but a front for these parties. This is the reality." Ouhaida added.
He pointed out that the Parliament "did not choose this executive authority. The party that chose it were the 75 members of the Libyan Political Dialogue Forum (LPDF). This came in a completely suspicious manner, through the so-called Humanitarian Dialogue Center."
"They were chosen in a way that suits parties, countries, and mafias that have special interests in Libya, different to the national interest of the Libyan people," he said.
"At that time the Libyan Parliament was divided, and assembled due to the danger that was being hatched against Libya. It gave confidence to this government in the hope that it would bring us to elections at a specific date. When it became clear that this government or the executive authority, in general, were far from holding elections, it withdrew confidence from them."
Ouhaida explained that "what happened is what will happen every time. This means that whoever wants to enter the capital must be a front, and have the approval of the militias."