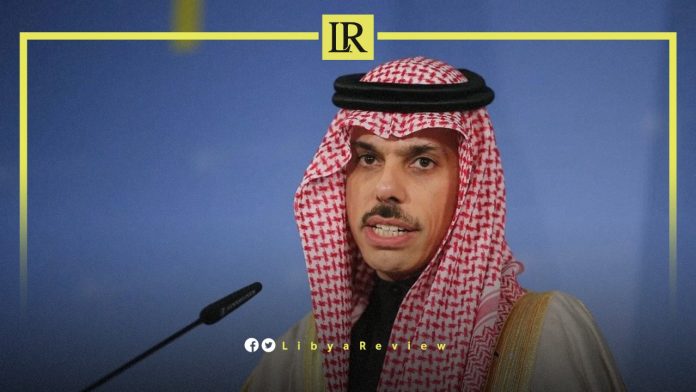 Saudi Foreign Minister, Faisal bin Farhan denied allegations that they had sent weapons to Libya, stressing the Kingdom's keenness for Libya to live in peace.
The Saudi FM's statements came on the sidelines of the World Economic Forum 2022, under the title "The Geopolitical Outlook."
He added that Saudi Arabia is "ready to provide the necessary support to Libyan efforts towards stability and development."
The Saudi FM pointed out that the Gulf Cooperation Council (GCC) members are working to help Libya reach safety, through aid and relief activities.
In March, Egyptian President Abdel-Fatah El-Sisi and the King of Saudi Arabia Salman bin Abdulaziz Al Saud stressed the need to preserve Libya's stability, unity and its territorial integrity, and to support all efforts aimed at reaching a Libyan-led political solution.
The two leaders called on all Libyan parties to reach a political and constitutional consensus, without any external interference. As well as adding that they valued the recent decision of the Libyan Parliament to appoint a new government, headed by Prime Minister Fathi Bashagha.
The Saudi King and Egyptian President confirmed that the Libyan Parliament is the only elected legislative body entrusted with enacting laws, granting legitimacy to the executive authority, and exercising oversight over it.
They also stressed the need for all foreign forces and mercenaries to leave Libya, as part of Security Council Resolution No. 2570, and the outcomes of the Paris Summit, the Berlin II Conference.