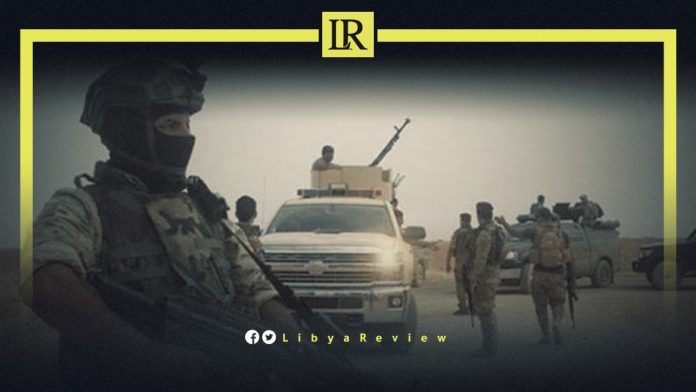 On Monday, the Libyan National Army (LNA) announced that they destroyed a number of military vehicles, and arrested an IS terrorist commander in a military operation in the southern town of Qatrun.
In a statement, the Southern Commander of the LNA, Major General Al-Mabrouk Sahban stated that forces "carried out a qualitative military operation, during which they targeted a number of IS militants and destroyed armoured vehicles."
"Our desert and land reconnaissance patrols continue over the entire region in pursuit of all militant groups deployed in the southern areas. Libyan Air Force warplanes provided close air support for LNA troops advancing on the ground," he noted.
He added that the operation aimed to "hunt down the Takfiri terrorists that threaten security and stability and who are active in looting, theft, sabotage, and smuggling activities."
Soldiers were deployed across the town, and secured all entrance and exit points, the LNA official added.
Notably, the Supreme Political Council of Tebu Tribes affirmed their support for the Libyan state and its national institutions, led by the LNA and security services.
This comes against the backdrop of the ongoing military operation carried out by LNA forces in the southern region.
They also affirmed their categorical rejection of any attempts to involve the tribe "in schemes to spread chaos and strife among the Libyan people."
A political crisis in the wake of Muammar Gaddafi's overthrow saw the oil-rich country split between rival authorities in the east and west, and the disintegration of security apparatuses. This created fertile ground for jihadist groups like IS to take root.
A myriad of armed groups and human traffickers have taken advantage of the chaos to gain a foothold in the North African country.