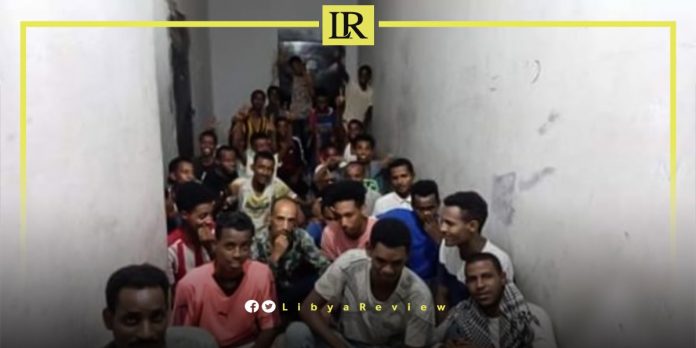 Libyan security forces announced that they have released 42 migrants that were held by human traffickers inside a farm in the city of Kufra, south-east of the country.
On Sunday, the Kufra Security Directorate said in a statement that security forces raided the suspicious farm, and exchanged fire with the traffickers. The police arrested two Sudanese and one Libyan smuggler, according to the statement.
"The forces freed 42 migrants from Sudan, Somalia, and Eritrea, including three women and three children," the statement noted.
The migrants were transferred to the city police station, where the Public Prosecution's office was notified of the incident.
Libya fell into chaos after the collapse of the regime of long-time leader Muammar Gaddafi in 2011. The North-African country has emerged as the transit point for migration towards Europe.
In January, the United Nations Secretary-General, Antonio Guterres said in a report that thousands of detainees are held illegally and often in inhumane conditions in facilities controlled by armed groups or secret facilities in Libya.
He added that over 12,000 detainees are held officially in 27 prisons and detention facilities across Libya, according to a report obtained by The Associated Press.
Guterres said in the report that the United Nations Support Mission in Libya (UNSMIL) continues to document cases of arbitrary detention, torture, sexual violence and other violations of international law in facilities operated by the government and other groups.
He noted the thousands of detainees who don´t appear in the official statistics provided by Libyan authorities – over 12,000 – are unable to challenge the legal basis for their continued detention.
"I remain gravely concerned by the continuing violations of the human rights of migrants, refugees and asylum seekers in Libya," Guterres said in the report to the UN Security Council.
Guterres said the widespread arbitrary detention of migrants and refugees continued, including those rescued or intercepted trying to cross the Mediterranean.