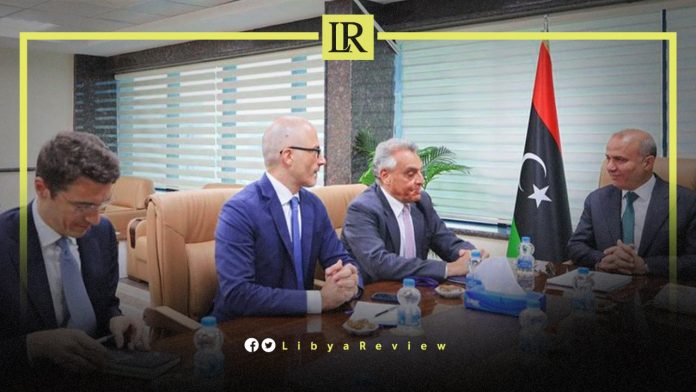 The Italian Envoy to Libya, Nicola Orlando, stressed the importance of continuing the political track in Libya. He added that the Libyan elections should be held according to a constitutional framework agreed upon by all parties involved in the political process.
This came during his meeting with the Deputy Head of the Libyan Presidential Council, Abdullah Al-Lafi, and the Italian Ambassador to Libya, Giuseppe Buccino, to discuss developments in the Libyan political scene.
The Italian Envoy confirmed his country's support for the Cairo meetings between representatives of the House of Representatives (HoR) and the High Council of State (HCS), to find a legal framework for organising free and transparent national elections. The results of the elections should be accepted by all and lead the country to a stage of stability, peace and construction.
During the meeting, the Italian delegation praised the Presidential Council in having accomplished in the comprehensive national reconciliation project.
The Deputy Head of the Libyan Presidential Council praised Italy's role in supporting the political track in Libya, as well as its efforts to reach consensus among all parties to end the current crisis.
He stressed the importance of the success of all tracks, foremost of which is the meeting of the members of the joint committee of the HoR and the State in Cairo. This in order to reach a consensual formula, to achieve the aspirations of the Libyan people in conducting electoral benefits and to cross the state of lasting peace in the country.
Recently, the First Deputy Speaker of the Libyan Parliament, Fawzi Al-Taher Al-Nuiri met with the Italian Ambassador to Libya, Giuseppe Buccino in Tripoli.
According to the Parliament's Spokesman, Abdullah Blaiheg, they discussed the progress of the political process, and the latest developments in Libya.