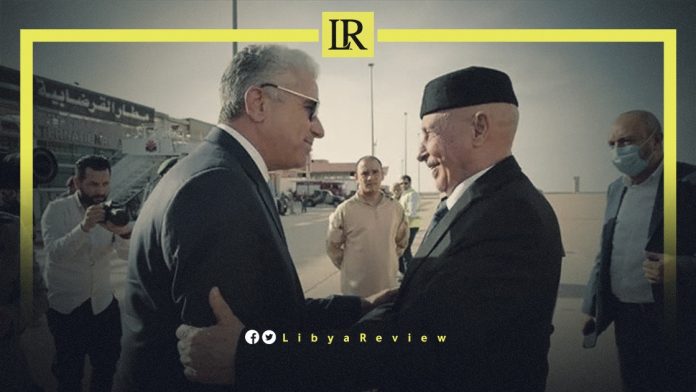 On Wednesday, the Libyan Parliament unanimously approved the 2022 budget submitted by the new government, headed by Prime Minister-designate, Fathi Bashagha.
Spokesman, Abdullah Blaiheg said in a brief statement that the approved budget amounted to 89.68 billion Libyan dinars. He added that 98 MP's attended the session, and voted in favour of the budget. Five others reportedly voted via a recorded voice message for the budget.
Parliament Speaker, Ageela Saleh said that the Bashagha government was granted confidence in accordance with the constitutional declaration, and based on a Libyan-led consensus. He stressed that "no party has the right to object to the government, or prevent it from carrying out its work."
Saleh also warned against "obstructers" of the Bashagha government, especially the "regulatory and financial agencies, who must bear legal and moral responsibility for their actions."
Libya has had two competing governments since March, when the eastern-based Libyan Parliament appointed Bashagha to replace incumbent PM Abdel-Hamid Dbaiba. This has renewed a standoff between the east and west of the country. Dbaiba, who was elected a year ago in UN-backed talks, has refused to cede power except to a government that comes through an "elected parliament."
Observers expect that the Libyan dispute will deepen in the corridors of the Central Bank (CBL), which supports Dbaiba and is financing his government.
Last month, Saleh's media adviser, Fathi Al-Marimi said that if the CBL refuses to finance the government headed by Bashagha, it would be "under the penalty of law for violating the country's constitutional declaration, and the current laws in force."
The CBL's Governor, Al-Siddiq Al-Kabeer did not attend a meeting called by Saleh earlier this month, to discuss the budget proposed by Bashagha.