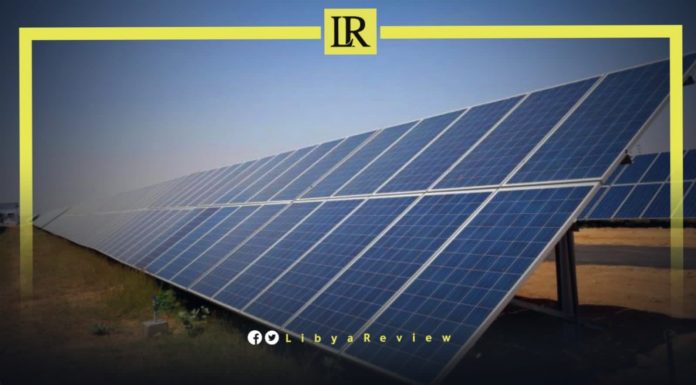 The General Electricity Company of Libya (GECOL) announced that it has launched a solar power plant in the Al-Saddada area of northern Libya, in cooperation with France's Total Energy.
According to GECOL, the solar plant will produce 500 megawatts. The project comes within the framework of joint cooperation with the Renewable Energy Agency (RNA). GECOL is seeking to "implement the strategic plan to integrate the electrical capacities produced from renewable energy sources into the electrical network."
GECOL's Chairman; We'am Al-Abdali, RNA's Chairman; Abdel-Salam Al-Ansary and Total's Regional Director for the Middle East attended the inauguration ceremony.
Al-Abdali said the project is the first, and largest of its kind in Libya. Al-Ansary stressed that they "seek to keep pace with development, exploit clean energy sources, and implement the strategic plan for the year 2022, which aims to integrate 25% of production capacities."
In November 2021, Total's CEO, Patrick Pouyanne said that the French oil giant and Italy's Eni SpA are ready to invest billions of dollars in Libya, as the North African country emerges from a decade of civil war.
"I want to contribute to Libya's comeback," Pouyanne added at an energy conference in Tripoli.
"Some may see more boldness than wisdom in Total's decision to partner with Libya. I don't. Where they see risks, I see opportunities," he added.
The Paris-based firm will invest $2 billion into Libya's Al-Waha oil project. It will also work to raise output at the Mabruk field, and help build 500 megawatts of solar power to feed the local grid.
"Libya will be a vital source of supply for global petroleum markets over the next decade," Pouyanne said.