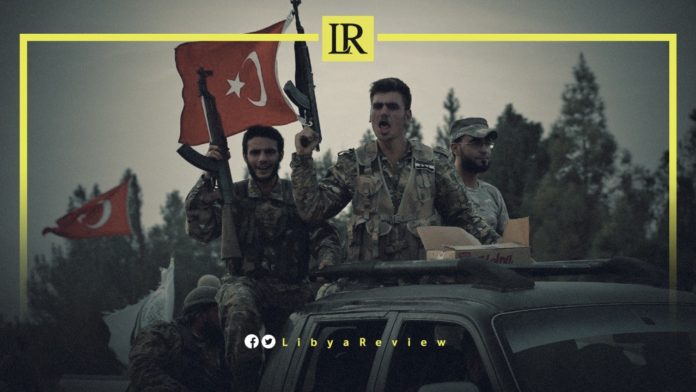 The leadership of Turkish forces in Libya has informed the Syrian mercenaries of the cessation of back-and-forth transfer operations until the end of 2022 without explaining the reasons, sources told the Syrian Observatory for Human Rights (SOHR).
According to the SOHR, Turkish forces have also informed mercenary commanders that they are willing to send an aircraft only when necessary.
On May 9th, reliable sources informed the SOHR that preparation was underway in the northern Aleppo countryside, which is controlled by Turkish forces and their proxies, to send a new group of mercenaries to Libya. The group comprised of nearly 75 members of various Turkish-backed factions.
This group was scheduled to leave Syrian territory for Turkey late this week to transfer them to bases in the Libyan capital Tripoli, as part of a back-and-forth transfer operation, where 50 mercenaries would return to Syria.
According to reliable sources, the mercenaries would receive only $200 after their salaries during the past periods ranged from $500 and $700 to $2,500 during the war in Libya.
According to the SOHR's sources, the last group of mercenaries returned from Libya to Syria nearly two weeks ago after their contracts ended.
United Nations (UN) investigators confirmed that the Turkish government is continuing to violate UN sanctions by transferring military equipment and providing lethal training to Libyan factions, the Nordic Monitor news website reported.
The UN also pointed out that an air bridge set up by the Turkish Air Force between Turkey and Libya to help the Government of National Unity (GNU) is also considered a violation. At least 33 flights by a Turkish Air Force-operated Airbus A400M delivered an estimated 1,221 tons of cargo from May 2021 to March 2022 even though flights by Turkish military cargo aircraft into Libya declined by 62% compared to the previous period.
The UN assessed that most of the military training provided by Turkey to the GNU's affiliated forces falls under the sanctions regime and thus violated UN resolution 1970 (2011), according to a report submitted to the Security Council on May 24th, 2022.
According to the SOHR, there are nearly 7,000 Turkish-backed Syrian mercenaries in Libya.