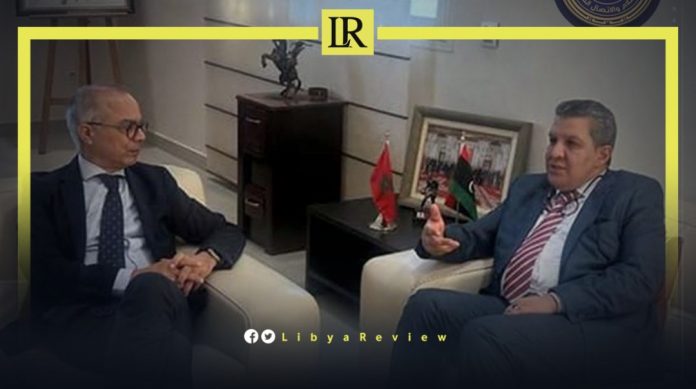 Libya Education Minister, Mohamed Magariaf discussed with his Moroccan counterpart Chakib Benmoussa "the possibility of facilitating the granting of visas to Libyan students and increasing the number of scholarships for them."
The two ministers discussed the mutual recognition of certificates awarded in each country, especially with regard to secondary education. They also reviewed issues of mutual interest, including raising the efficiency of educators.
The Libyan Ministry of Education said in a statement that it "seeks to cooperate with Morocco to overcome difficulties for Libyan students studying in Morocco, at the university level and beyond."
Last month, Libya announced the decision to exempt Moroccan students from university tuition fees, reciprocating Morocco's decision to lift tuition fees for Libyan students.
Years ago, an estimated 300 Moroccan students were studying in Libya. They were primarily registered in the Faculties of Medicine, Oral and Dental Surgery, Pharmacy, Engineering, Arts, Languages and Translation, and Law.
They faced high tuition costs in public universities, and requested the intervention of the Moroccan government.
Libyan students residing in Morocco are able to study for free in public universities and higher institutes, according to an agreement concluded between Morocco and Libya in 2005.
Foreign students in Libya annually pay about $5,000 dollars for humanities, $6,000 for applied sciences, $7,000 for engineering, and $8,000 for Medicine. Those seeking higher education are faced with $10,000 dollars for master's degrees, and $12,000 annually for doctoral programs.