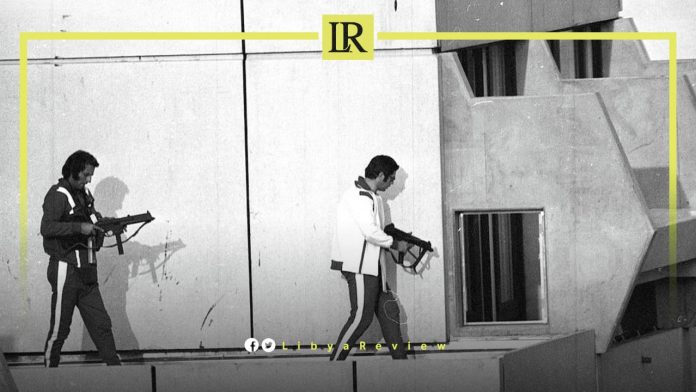 On Thursday, the families of the 11 Israeli athletes who were killed in a Palestinian attack at the Munich Olympics 49 years ago, are demanding that the United Nations provide them with €110 million euros ($124.5 million) in compensation.
Supported by the Israeli government, the families asked the UN to grant them compensation from late Libyan leader Muammar Gaddafi's funds, which were frozen by the organization in 2011.
A new international report, assembled from secret intelligence files and open sources, aims to prove that Libya financed and directed the 1972 Munich Olympics attack. They claim that Gaddafi contributed to financing the Palestine Liberation Organization (PLO), which carried out the attack. Therefore, they are entitled to receive compensation from Libya.
The report alleges that in August 1972, a month before the attack, Yasser Arafat and his deputy, Salah Khalaf (known as Abu Iyad), travelled to Tripoli, and met with Gaddafi. They asked him to finance the operation, which was then at the preparatory stage.
Quoting German intelligence files, the report states that Gaddafi – who had set up a special fund to finance Palestinian terror groups – gave them £1 million pounds sterling (the equivalent to $50 million dollars today).
On 05 September 1972, during the 20th Olympic Games, eight gunmen from the PLO splinter group "Black September" raided the Israeli team's quarters in the Olympic village in Munich, Germany.
They killed an Israeli weightlifter and a wrestling coach almost immediately, took nine others hostage, and demanded the release of 236 Palestinian prisoners held in Israel.
Later at Fuerstenfeldbruck military airfield near Munich, from where the gunmen were hoping to leave Germany, a gunfight erupted. All nine hostages, five of the gunmen, and a policeman were killed
Three remaining gunmen, who were captured alive, were freed when Palestinian hijackers took a Lufthansa airliner in October 1972. They were flown to Libya, where they received a hero's welcome.
Israel responded by sending agents to kill the men it considered the masterminds of the attack, in an alleged covert operation that lasted several years.