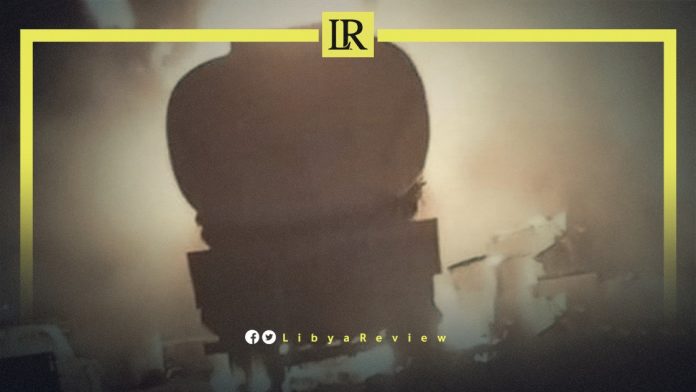 On Monday, the Libyan Presidential Council offered its condolences to the families of the victims of the fuel tanker explosion, in southern Libya. This left at least eight people dead, and over 50 injured.
The incident took place in the central town of Bent Bayya, according to the Health Ministry in Tripoli.
In a statement, the council described the incident as "tragic," and asked "Allah to bless the victims with his vast mercy and forgiveness, and a speedy recovery for the injured."
Pictures posted on social media pages by residents showed a burnt-out truck and several other vehicles on both sides of the road, in the Azwaiya area of Bent Bayya municipality.
The medical sources said five bodies were found burned either inside or near the vehicles. They added that the death toll was expected to rise, as there remained serious cases among the injured. It was not clear if the driver of the truck was among the victims.
"The truck was involved in a traffic accident and overturned," the security source said.
The source said that "after the truck overturned but before it caught on fire, some people from other cars had approached it to try and take fuel from the truck's tank. (Those) citizens approached it to refuel without realizing the magnitude of the danger," the source said. "Unfortunately, the fire broke out in the truck and resulted in the casualties."
Libya has suffered from a fuel shortage since 2014, when the country was divided by civil war. In many cities residents have to wait in long queues, sometimes for hours, to refuel their vehicles.
The Libyan Parliament-designated Prime Minister, Fathi Bashagha offered his condolences to the families of the victims of the oil tanker explosion. He also wished a speedy recovery to those injured in the "tragic accident."
Bashagha instructed his Deputy, the ministers of Health, Interior, and Civil Aviation to take all measures to ensure the speedy rescue of the injured, and to support the medical center in Sebha. The PM also asked his ministers to open an urgent investigation into the incident.