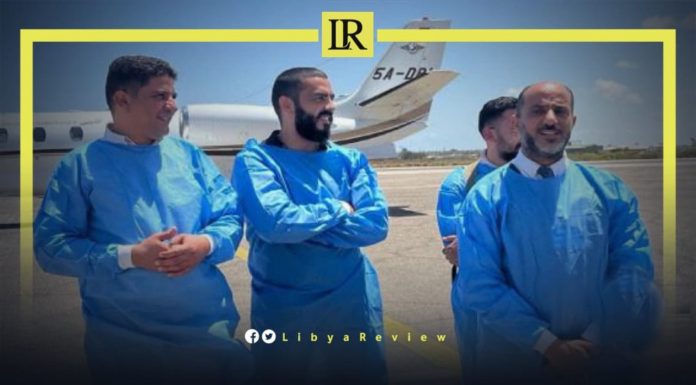 On Monday, the Commander-in-Chief of the Libyan National Army (LNA), Field Marshal Khalifa Haftar ordered the victims of the fuel tanker explosion in southern Libya to be transported to Benghazi for treatment.
The Director of the Moral Guidance Department of the LNA, Major General Khaled Al-Mahjoub said Haftar had ordered a military plane to be sent to Sebha Airport, to transfer the victims to Benghazi.
The Tuareg Tribal Council in Libya thanked the General Command for its humanitarian efforts.
The Council offered its condolences and sympathy to the families of the victims, following the painful tragedy.
At least eight people were killed, and dozens injured on Monday as a fuel truck caught fire in southern Libya, according to Al-Arabiya.
Local sources said that the fuel truck stopped as a result of a malfunction, and people began to siphon fuel from it. "Bodies have not yet been identified due to the severity of the burns." People rushed to the truck due to the lack of fuel in the southern region, and its high price on the black market.
The Libyan Parliament-designated Prime Minister, Fathi Bashagha offered his condolences to the families of the victims. He also wished a speedy recovery to those injured in the "tragic accident."
Bashagha instructed his Deputy, the ministers of Health, Interior, and Civil Aviation to take all measures to ensure the speedy rescue of the injured, and to support the medical center in Sebha. The PM also asked his ministers to open an urgent investigation into the incident.