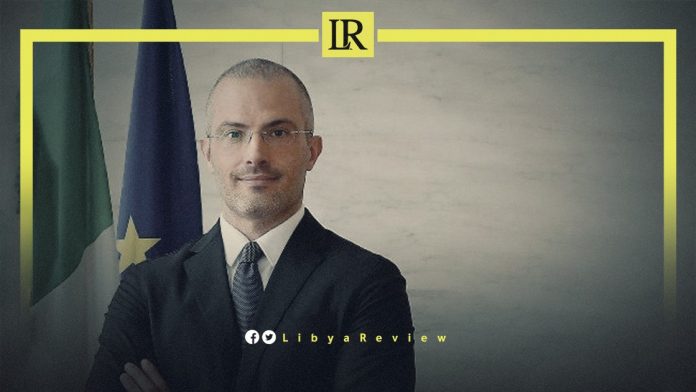 Italy's Special Envoy to Libya, Nicolae Orlando affirmed his continuous support for "the commitment of the United Nations to peace and stability in Libya through elections."
He made his statements as the UN Secretary-General's Special Adviser to Libya, Stephanie Williams ends her mandate.
"Thank you for your dedication. Her efficient and determined mediation has opened an important new chapter of hope," Orlando said.
The Italian diplomat stressed that the peace and prosperity of a united Libya depend, ultimately, on the goodwill of the country's leaders and key players.
He urged Libyan leaders to "put Libya and its people at the forefront of their own interests, seek a unified executive authority, and resolutely reject conflicts and violence,"
Orlando stressed that Italy, will continue to support William's "tireless approach."
"We're trying, as soon as we can, to have at least an interim person named to do the sort of task that Stephanie Williams was doing, but I don't have anyone to name for you then," said Farhan Haq, the Deputy Spokesman for the Secretary-General.
"As you know, we do have a functioning UN Support Mission in Libya (UNSMIL), and so the mission's Officer-in-Charge and Coordinator Raisedon Zenenga will step in, until a new envoy and head of mission is announced," he concluded.
Recently, the Secretary-General of the Italian Democratic Party, Enrico Letta announced that his party will not vote in favour of refinancing the Libyan Coast Guard.
Italy's Foreign and Defense Committees in the House of Representatives are due to vote on the final approval of international missions.
"Last year we voted in favour of refinancing with a commitment to change course. But this commitment was not fulfilled" Letta tweeted on Wednesday.