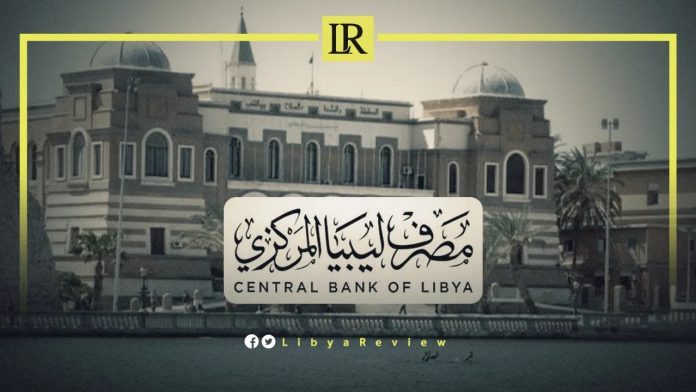 On Thursday, the Central Bank of Libya (CBL) said that the country's total revenues during the first seven months of 2022 amounted to LYD 77.2 billion. Its spending was reportedly 45.1 billion dinars.
In its monthly report, the CBL revealed that oil revenues were 56.1 billion dinars ($11.54 billion), while royalties were LYD 8.2 billion, adding that oil royalties last year had been LYD 11.4 billion.
"Tax revenues amounted to LYD 628 million, customs revenues; LYD 34 million, telecommunications sector revenues; LYD 146 million, and fuel revenues in the local market ;LYD 90 million. Other revenues amounted to 528 million dinars," the CBL reported.
On public spending, the Bank stated that the salary section was LYD 23.2 billion, the operating expenses section; LYD 3.6 billion, the subsidies section; LYD 11.7 billion, and the development section; LYD 118 million. In addition to an extraordinary budget allocated to the National Oil Corporation (NOC), amounting to LYD 6.5 billion, while the emergency section was awarded 0 dinars.
The CBL added that foreign exchange revenues during the same period amounted to $11.8 billion dollars, $2.5 billion dollars were royalties from previous years, and foreign exchange uses amounted to $13.1 billion dollars.
Armed conflict and closures of oil fields and ports in Libya have rattled the country in recent years.
On Wednesday, Libyan Oil Minister, Mohamed Aoun said that production rates of crude oil could reach about 1.3 million barrels per day soon. He added that "there is no technical problem in the oil fields, or with oil companies."
Aoun stressed that the resumption of exports will reflect positively, double the income of the state, and increase its reserves.
The Minister added that the increase came after an agreement was reached earlier this month, with protesters and tribal leaders to reopen fields and export terminals largely shut for months.