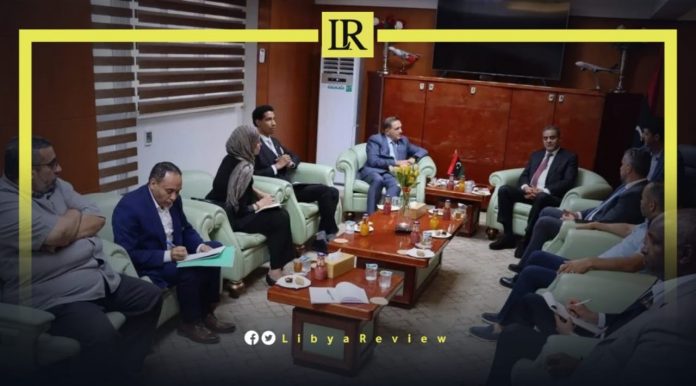 Maltese Ambassador to Libya, Charles Saliba expressed his aspiration for the return of air travel with Libya.
This came during a meeting held on Tuesday with the Minister of Communications in the Government of National Unity (GNU), Mohamed Al-Shoubi in Tripoli.
The meeting included a discussion of the obstacles facing the granting of landing and take-off permits for the Maltese aviation company, Medavia which expressed its desire to resume its flight service.
They also reviewed the memoranda of understanding signed in the field of transportation. As well as discussing the difficulties they face, and the possibilities of overcoming them.
Last month, Malta's Embassy in Libya announced that it will start accepting visa applications in the city of Benghazi on 24 July.
This has been confirmed by Malta's Ambassador, Charles Saliba who stressed that applications will be processed by VFS Global, SchengenVisaInfo.com reports.
In April, the Maltese Consulate began accepting visa applications through VFS Global in Tripoli.
In addition, authorities in Malta also announced that the country opened its Consulate in Tripoli.
They also confirmed that besides tourism visas, medical, business, as well as education visas are also eligible.
Saliba stressed that the country would support Libya under the current circumstances.
"This was only possible by collective effort with the Consul of Malta, Mr. Sandro Magro, and the Ministry of Foreign and European Affairs," the Ambassador said.
Last month, The widow of former Libyan leader, Moammar Gaddafi, appealed a ruling by a Maltese court ordering the Bank of Valletta to return to Libya some 95 million euros ($100 million) deposited by Gaddafi's late son Mutassim, court officials said.