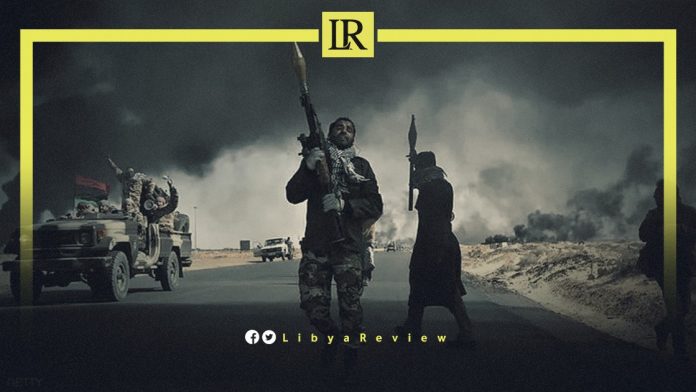 A security report published by the Institute for Security Studies (ISS), warned that arms smuggling from Libya to the Sahel and Sub-Saharan countries is on the rise. Especially across the border triangle between Libya, Niger, and Algeria.
According to the report, arms are increasingly being smuggled from Libya into the hands of armed groups along the Algerian and Nigerian borders, through Agadez, Tahoua, and Tillabéri in Niger to Mali. As well as through the border area between Niger, Mali, Burkina Faso, and the Lake Chad Basin via Diffa city in Niger.
The Silphium Foundation for Studies and Research has also detected new weapons that have not been used in Libya and its neighbours, coming from Turkey. Forces belonging to the Libyan National Army (LNA) seized them in an operation against terrorists in Ubari, southern Libya.
In January, the Sudanese Rapid Support Forces were deployed along the borders with Egypt, Libya, and Chad. They managed to seize 3,638 rounds of Goryunov, and 357 Dushka machine gun bullets on board a smuggling vehicle.
Earlier, the Nigerian army seized weapons en route to the Boko Haram terrorist group, including anti-armour missiles and aircraft.
According to the ISS, the Salvador pass area on the Algerian-Nigerian border with Libya is the most dangerous smuggling route. Vehicles are often loaded with weapons that are hidden under goods. More recently, it has been used by jihadists on their way between Northern Mali and Libya.
Southern Libyan border areas remain a region of endemic instability, wracked by communal conflict and rampant smuggling. The region has long existed on the periphery of Libya's politics, and international concern. Increasingly, the vacuum of governance in the south has drawn in political actors from northern Libya and outside states. Extremists seeking refuge in the south, and migrants being smuggled through the region directly impact the security of Libya, neighbouring states, and Europe.
The situation in southern Libya has drawn fighters from across the region, giving smugglers greater access to the ungoverned border between Niger and Libya. This has helped fuel the unprecedented flow of migrants to Europe in 2021.