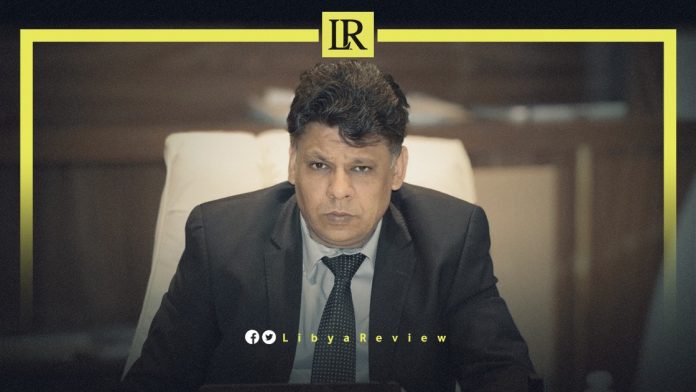 Libya's Attorney General, Al-Siddiq Al-Sour, ordered the detention of five hospital directors, seven officials of the Ministry of Health, and two company directors. The arrest was over a corruption and embezzlement case, which the Public Prosecution has been investigating for months.
Libya's Attorney General ordered an investigation when the Audit Bureau issued a report regarding its review of contracting procedures for the supply and installation of medical institutions in the country.
Members of Libya's Public Prosecution Office initiated investigation procedures against the directors of the following medical institutions:
Al-Zahra Teaching Hospital.
Gharyan Teaching Hospital.
Al Shakika Village Hospital.
Bir Al-Ghanam Village Hospital.
Nessma General Hospital.
Ghadames General Hospital.
Bin Nasser Village Hospital.
Jendouba Village Hospital.
Msallata Reference Lab.
The investigation procedures conducted by Libya's Public Prosecution also dealt with the administrative and financial procedures attributed to:
Employees of the Laboratories Department of the Ministry of Health.
Members of the Compliance and Recognition Committee at the Ministry of Health.
Employees of the Pharmacy Department at the Ministry of Health.
Director of Pharmacy Department at Al-Zahra Hospital.
Director of the Golden Al-Abbttar Company.
Director of the Lighthouse Mediterranean Company.
The investigation procedures discovered that the contracts were marred by fraud during the tender procedure. Some of the contracted companies provided medical equipment and supplies, which did not conform to the requested specifications. They were then accepted by the contracting authority's employees.
As a result of these procedures, a number of these officials "conspired to draw up official documents stating that those in charge of the administration had received the correct medical equipment."
Investigations noted damages to the contracting authority as a result of falsified prices for the goods, despite not receiving the correct items. As well as harm to the public interest as a result of receiving medical equipment that does not conform to required specifications, and others whose components were not fully supplied.
The procedures resulted in the recovery of 2,512,700 dinars.
Libya's Attorney General directed his deputies to mobilize all available resources to ensure the accountability of the perpetrators.
On 4 April, the Public Prosecution announced that the health sector illegally collected 74.273 million dinars from the state. This was during the 2017-2020 period of the former Government of National Accord (GNA), headed by Fayez Al-Sarraj.
Included among the violations that the prosecution has proven were extraordinarily high hospital bills by private medical practices. These reportedly received sums of money from citizens in the form of guarantees, despite the state guaranteeing the expenses.
On 14 June, the Public Prosecution said that it began reviewing the corruption claims arising from the Ministry of Health's reaction to the outbreak of the COVID-19 pandemic.