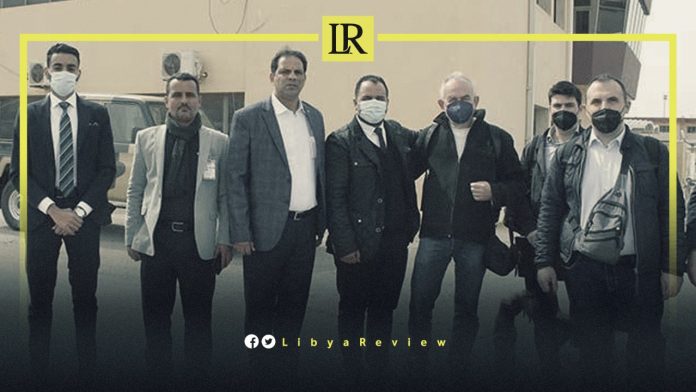 A delegation from Greece inspected Libya's Benina International Airport. They checked the current operating procedures for flights, to examine the possibility of operating flights between Benghazi and Athens.
The delegation from Greece included a team from the Greek Civil Aviation Authority, and the Greek Consulate in Benghazi. The delegation was received by the Director-General of Benina International Airport, the Director of the Libyan Civil Aviation Authority, and security officials at the airport.
An expanded meeting was held, where procedures and the general and future plan of the airport were discussed and clarified.
"The Greek delegation inspected a number of facilities and devices inside the airport, and closely monitored the protocols," the statement said.
The delegation expressed "its great satisfaction with the working procedures at the airport."
Last month, the Head of the Foreign Affairs Committee of the Libyan Parliament, Youssef Al-Agouri held a virtual meeting with the Chargé d'Affaires of the Greece Embassy in Libya, Ioannis Stamatikos.
During the talks, the diplomats discussed strengthening bilateral relations, ways to facilitate travel procedures, and the possibility of opening direct flights between the two countries.
Al-Agouri stressed the Parliament's commitment to the historical and geographical relations between the two countries. He also hailed the important role played by Greece in settling the Libyan crisis.
In turn, the Greece Ambassador affirmed his keenness to strengthen relations with Libya.