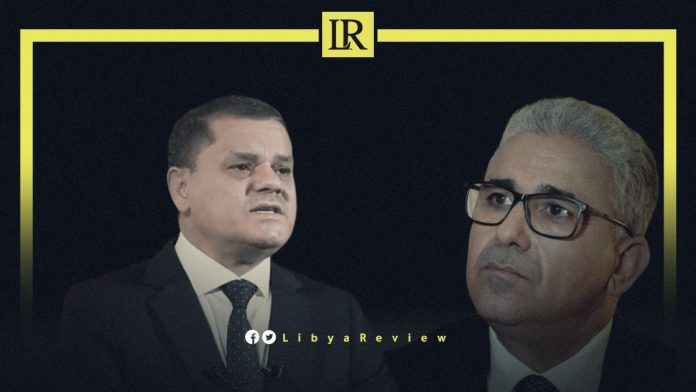 On Monday, Libyan Prime Minister-designate, Fathi Bashagha said that "outlawed criminal groups under the order of his rival, Prime Minister Abdel-Hamid Dbaiba caused chaos and terrorized Tripoli."
In a statement, Bashagha renounced the use of violence, and adhered to the peaceful exercise of politics.
He also accused Dbaiba of "taking advantage of the state's resources and capabilities, to support armed groups that consolidate his rule and authority."
Bashagha added that the outgoing Premier "consolidates the logic of force and fait accompli, establishing a tyrannical dictatorship that imprisons and kills all who oppose it." As well as adding that "he leads a clan controlling Tripoli, practising corruption, dictatorship, repression, and terrorism. His family is pawning Libya, its people, and its future to its will and ambitions. They are responsible for bloodshed and looting of public money."
On Sunday, the Health Ministry of the outgoing Government of National (GNU) said the death toll has risen to 32, with 159 injuries, after deadly clashes erupted in Tripoli.
Notably, fighting broke out in various districts of Tripoli between groups armed with both heavy and light weapons. Libya's two rival governments yet again vie for power in the oil-rich, but impoverished North African country.
The Tripoli Revolutionaries Brigade (TRB) affiliated with the commander Haitham Al-Tajouri clashed with the Stabilization Support Apparatus (SSA) affiliated with Abdel-Ghani Al-Kikli (Ghnewa).
Gunshots and explosions rang through the darkened streets of Tripoli, according to media reports.
The United Nations Support Mission in Libya (UNSMIL) expressed its concern over the deadly clashes. It called for an immediate cessation of hostilities, and reminds all parties of their obligations under international human rights and humanitarian law to protect civilians and civilian objects. To
Libya has been mired in conflict since Muammar Gaddafi was deposed and killed in a NATO-backed uprising in 2011. Plagued by divisions between competing institutions in the east and west, Libya remains split between rival forces, with two opposing executives in place since February.