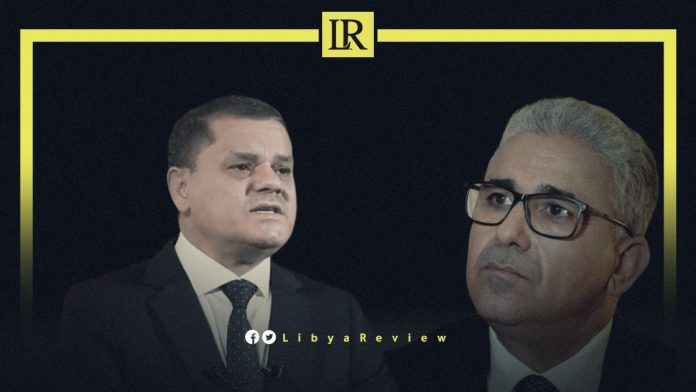 On Wednesday, the Libyan Prime Minister-designate, Fathi Bashagha held rival PM of the Government of National Unity (GNU), Abdel-Hamid Dbaiba, "accountable for the bloodshed of the Libyan people, as a result of its insistence to remain in power by force and without any legitimacy."
In a speech, Bashagha said: "I am not a seeker of power. I only endeavour to meet the demands of the Libyan people. I was honoured with the confidence of Parliament, and the recommendation of the High Council of State (HCS). They have given me confidence, and they can withdraw it at any time."
He pointed out that "no wise person can accept to endanger the future of Libya and its people, for the interest of a person, and a group of his family to control the fate of the country. We are extending a hand of peace, but the outgoing government is responding to us with threats, escalation, terrorism, killing, and arrests. I won't think twice to abide by the decisions of the legislative authority. Whoever has the right to grant confidence also has the legal authority to withdraw it."
Bashagha stated that the "current situation is very dangerous, and no free Libyan would accept that the current state of chaos would continue indefinitely."
Tensions have been rising for months in Libya as the two prime ministers vie for power; raising fears of renewed conflict two years after a landmark ceasefire agreement.
Tensions between armed groups loyal to the rival leaders have increased in recent months in Tripoli. On 22 July, fighting in the heart of the city left 16 dead, and about 50 wounded.
Dbaiba's GNU was appointed as part of a United Nations-backed peace process in 2021, to end more than a decade of violence in the North African country.
The transitional government had a mandate to lead the country to elections in December. These failed to take place due to divisions over the electoral laws, and several controversial candidates.