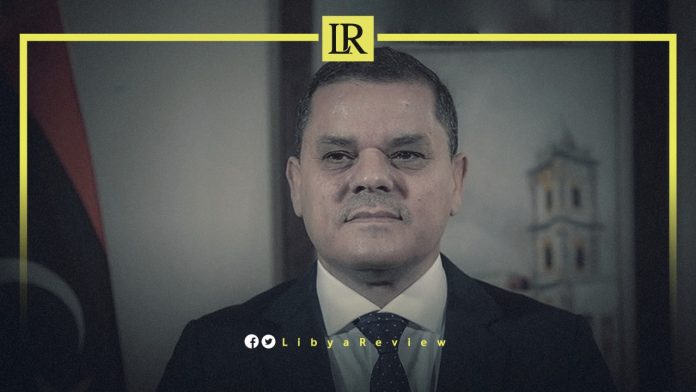 On Tuesday, the Prime Minister of the Government of National Unity (GNU) Abdel-Hamid Dbaiba rejected the Libyan Parliament's vote of confidence for Fathi Bashagha's new government.
In a statement, Dbaiba announced that his government would continue its initiative to hold elections in June. This would be for a new legislative and executive authority, "according to the legal timeframe guaranteed by the Geneva Agreement."
The GNU also issued a warning, noting "that any attempt to break into the Prime Minister's headquarters will be considered an attack on the government and will be repelled."
It pointed out that "the fabrication by the Parliament started when it withdrew confidence from the GNU using the same method, and then appointed a new PM (Bashagha)."
According to the statement, all those measures were made in violation of the Libyan Political Agreement (LPA), which specified the procedures of constitutional amendments, and the formation of an executive authority. It claimed that this new step "would take Libya back to partition and division."
Earlier today, the Parliament gave confidence to the new government, as 92 of the 101 lawmakers in attendance approved the decision, in a live broadcast from the city of Tobruk.
The new government includes three deputy prime ministers, 29 ministers, and six ministers of state. Two women are in the Cabinet, overseeing the Ministry of Culture and Arts, and holding the position of State Minister for Women's Affairs.
Libya has been mired in a political crisis since the fall of long-time leader Muammar Gaddafi's regime in 2011. Observers fear that Libya will return to having two opposing governments, threatening the nation's vital oil sector.