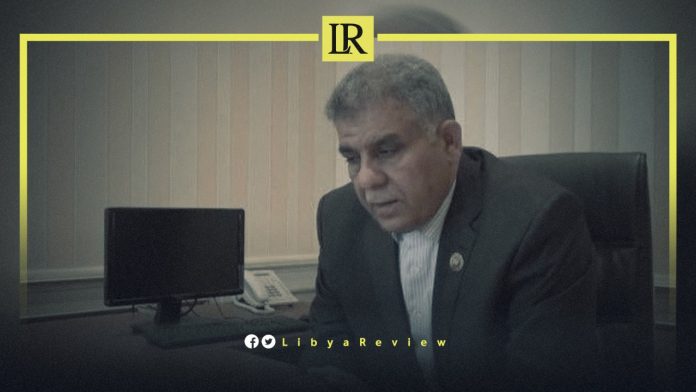 Musa Faraj, a member of the Libyan Political Dialogue Forum (LPDF) and the High Council of State (HCS), said that any new roadmap that does not include a specific date for holding parliamentary elections will not be acceptable for the Libyan people.
In press statements, the LPDF member said, "our focus should now be on the constitutional path and reaching consensus on holding elections to end the decade-long division."
He also urged the country's House of Representatives (HoR) and the HCS to jointly work for completing the constitutional entitlement, as well as focus on ways aim to end the current transitional stage.
The LPDF member pointed out that the mechanism for withdrawing confidence from the government was not carried out properly. It was not carried out properly in terms of the legal number of Members of Parliament (MPs) required to vote on withdrawing confidence from the current Government of National Unity (GNU).
He added that "there is a lot of controversy about the government's performance, but what is happening is contrary to that followed in the relationship between the legislative and executive authorities. The dismissal of the government is by submitting an official request to the HoR, and not by issuing statements," as he put it.
He claimed that the international community is a group of countries interfering in Libyan affairs that only seek to serve their interests without paying due regard to the crisis that the Libyans are suffering from.
Libya's nationwide elections have for a year the lynchpin of United Nations (UN)-mediated efforts to bring peace to the oil-rich North African nation.
Other key obstacles on the road to balloting are a long-running rift between the country's East and West, as well as the presence of thousands of foreign fighters and troops supporting either side.
The failure to hold the vote last Friday fueled concerns that Libya could again slide into another major outbreak of fighting.
Libya plunged into turmoil after a NATO-backed uprising in 2011 toppled long-time leader, Moammar Gaddafi.
In recent years, the country became split between rival governments — the Libyan National Army (LNA) in the East, led by Field Marshal Khalifa Haftar, and the Tripoli-based Government of National Accord (GNA) in the West of the country.
A looming political vacuum is another threat, with some lawmakers arguing that the mandate of the interim government ended on December 24th, the day the vote had been scheduled.