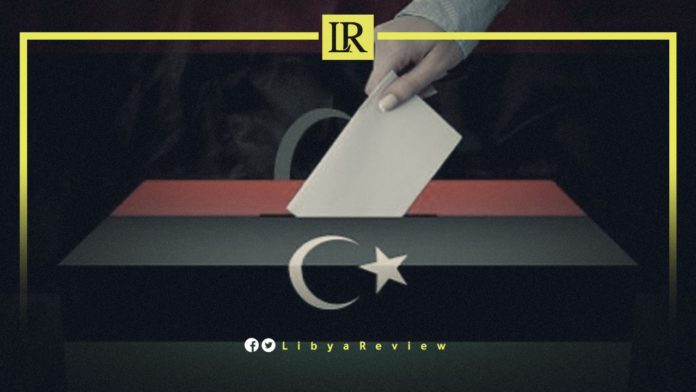 On Sunday, US Secretary of State, Antony Blinken held talks with his French counterpart, Jean-Yves Le Drian to discuss promoting the democratic process in Libya, according to the State Department.
The US and France agreed on the importance of holding elections that will reflect the will of the Libyan people, while continuing the security, military, and economic tracks.
Efforts to lead Libya into elections at the end of December were thrown into disarray when the country's electoral commission said a vote could not take place. It cited "inadequacies" in the electoral legislation and the judicial appeals process.
Meanwhile, Egyptian Foreign Minister, Sameh Shoukry met with his Algerian counterpart, Ramdane Lamamra in Cairo to discuss developments in Libya.
The FM's stressed the need to "intensify coordination within the framework of joint African action in a way that enhances efforts to achieve peace and security on the African continent. Especially in light of the various security challenges imposed by the successive developments in the region."
The UN Secretary-General's Special Adviser on Libya (SASG), Stephanie Williams met with the Arab League Secretary-General, Ahmed Aboul Gheit. They stressed the importance of encouraging Libyan institutions to assume their responsibilities toward the Libyan people, and hold the elections.
Last month, the country's long-awaited Presidential elections were postponed indefinitely. It remains unclear if the various on-again and off-again warring groups will be capable of carrying out the elections.
Speaking to Asharq Al-Awsat, US Ambassador, Richard Norland stated has that there is an opportunity to build on the previous ceasefire and the broad political dialogue conducted over the past year. As well as to return the elections to the right track in a reasonable time.
"Free, fair, and inclusive elections can lead to a democratic government that best serves the interests of the Libyan people," asserted Norland. He also added that the country is now going through a period in which the "goodwill" of its leaders, who claim they are committed to holding elections, will be put to the test.