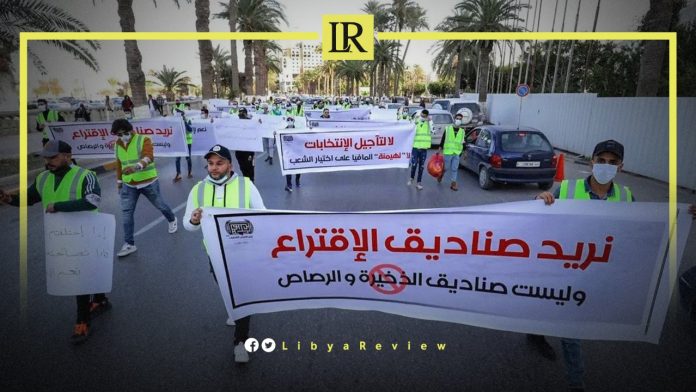 Libya's Khalas Movement (Salvation) called on people to hold protests on Friday afternoon, and ensure the Presidential elections will be held on 24 January.
"The demonstrations will be held in Tibesti Square Benghazi, in front of the Libyan Parliament in Tobruk, and also in Martyrs' Square in Tripoli," its statement read.
It added that the demonstrations will also be held in Misrata, Sebha, and in the city of Qatrun.
Earlier, the committee formed by the Libyan Parliament to follow up the electoral process, concluded that it was "impossible" to hold the Parliamentary and Presidential elections as scheduled.
The High National Elections Commission (HNEC) proposed, in coordination with the Libyan Parliament, the postponement of the first round of the national elections to 24 January, a month from their scheduled date.
On Monday, HNEC Head, Emad Al-Sayeh briefed the Parliament that one of the Presidential candidates has submitted forged documents.
He added that the commission received more than 5,400 candidacy bids for the Parliamentary elections, noting that some of them include forged documents.
Observers warn that further postponing the elections could drag the country into chaos again, and reignite war. The majority of the country remains under the control of armed militias, with competing agendas.