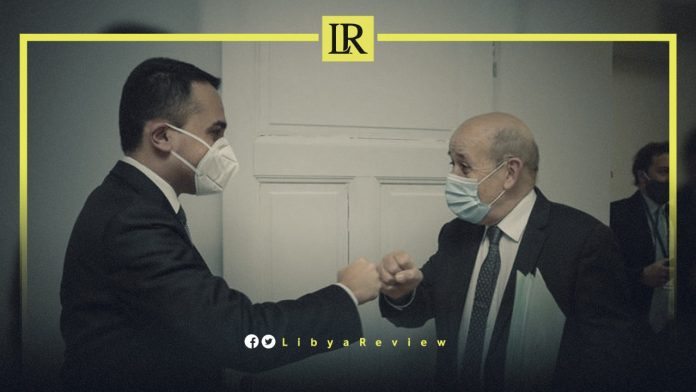 On Monday, Italy Foreign Minister, Luigi Di Maio held a telephone call with his French counterpart, Jean-Yves Le Drian to discuss the electoral process and the political transition in Libya.
The two FM's affirmed their "strong support" of the Special Adviser to the UN's Secretary-General (SASG) in Libya, Stephanie Williams.
Di Maio also held a telephone call US Secretary of State, Antony Blinken. This comes as Rome remains concerned about the failure to hold elections in Libya, and stated he is working on trying to find a way out to revive the Libyan political process.
On 1 January, Italy and the United States discussed working in a coordinated manner on different issues such as Russia, Ukraine, Libya, and Tunisia.
"This comes while there are no encouraging signs from Tripoli in light of the statements of the Head of the Libyan High National Elections Commission (HNEC), Emad Al-Sayeh before the Libyan Parliament session in Tobruk. Al-Sayeh said that the Libyan elections – which were scheduled for December 24 – were postponed due to legal, political and security problems," Italy news site Decode 39 reported.
Notably, Libya's long-awaited elections on 24 December were postponed indefinitely. HNEC proposed holding them on 24 January, a month from their scheduled date.
Observers warn that further postponing the elections could drag the country into chaos again, and reignite war. The majority of the country remains under the control of armed militias, with competing agendas.