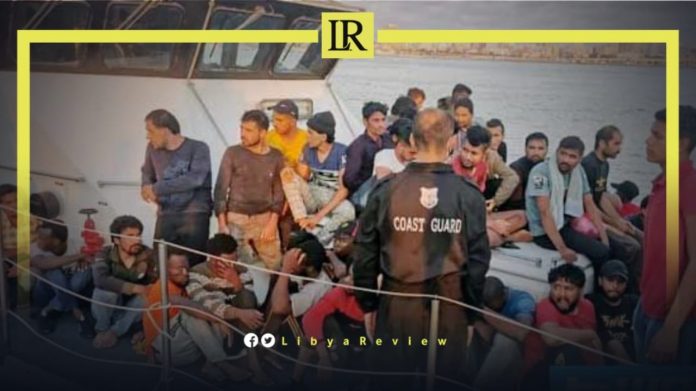 The General Department of Libyan Coastal Security said it has rescued 340 migrants, who were stranded at sea.
The boat "p301" managed to rescue 214 migrants, including 11 women, three children, and an infant. The migrants were a mixture of Arab and African nationalities, according to a statement by the Libyan Interior Ministry on Wednesday.
The state-owned boat "p200" also rescued 116 migrants on another boat.
The migrants were transferred to the disembarkation point of the Tripoli port, in the presence of representatives of the International Organization for Migration (IOM). They were handed over to the Anti-Illegal Migration Agency, the statement concluded.
Earlier this month, the IOM confirmed that more than 1,600 migrants have been trafficked in Libya, between 2020 and 2022. It added that most of these migrants originated from Nigeria, Somalia, and Sudan.
The IOM pointed out that there were more men than women among the identified victims. However, "proportionately women were more at risk of exploitation, based on the overall migrant gender demographics in Libya."
The organisation explained that most common forms of exploitation identified were kidnapping for extortion, forced labour, and sex trafficking.
In July, the IOM said that a total of 9,000 migrants, including 656 women and 342 minors were returned to Libya, after being rescued off the country's coast in 2022.
"In the period of January -June, a total of 9,000 migrants have been disembarked back on Libyan shores," IOM said in a statement late Monday. The UN agency also added that 156 migrants drowned, and 565 others went missing this year.
In 2021, a total of 32,425 migrants were returned to Libya, 662 died, and 891 others went missing, the IOM revealed.
Libya has been suffering insecurity and chaos since the fall of the late leader Muammar Gaddafi in 2011. This has made the country the preferred point of departure for migrants who want to cross the Mediterranean to European shores.